Sustainable Building Options for Real Estate Construction
Posted by Lazaro Marganon on Monday, October 5, 2020 at 2:55 PM
By Lazaro Marganon / October 5, 2020
Comment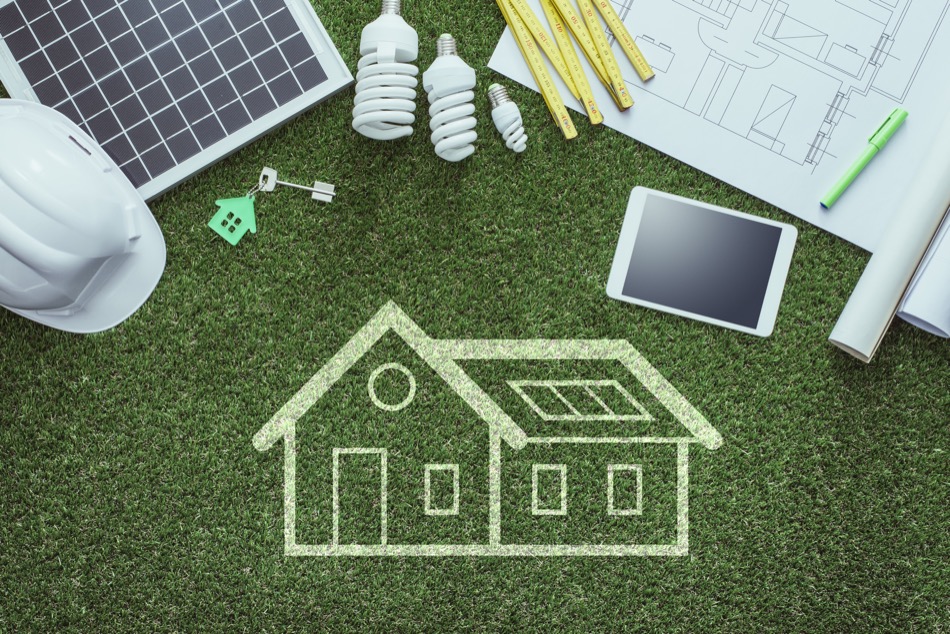 Sustainable materials are good for the earth, and they help homeowners save money as well. Those building a new construction home can use sustainable materials to improve their property's value while at the same time help keep their energy costs low. Sustainability is more important than ever, so there are a variety of materials available to people building new homes. Below are some of the best sustainable materials available to modern home builders.
Recycled Glass Tiles and Concrete
Recycled glass comes in all different colors and can be used in bathrooms, kitchens, and even in pools. Homeowners looking for something different and interesting can look for recycled glass tiles that come in different shapes and unique colors, which will add interesting variations to interior and exterior surfaces, providing visual appeal that adds value to the home.
Cork Flooring
Cork is made from the bark of cork oak trees. Cork flooring can be used in bedrooms, living rooms, guest rooms, and even kitchens. It's important for homeowners to seal their cork floors, as this prevents moisture from being absorbed into the flooring. If cork flooring is sealed with polyurethane, it can easily be cleaned.
Green Insulation
Standard insulation is made from fiberglass or foam, but modern builders have found sustainable materials that perform just as well and have far less impact on the environment. For example, wool is a mold-resistant material that absorbs moisture and helps control the humidity in homes. Additionally, wool resists burning, installs easily, and lasts for a long time. As an all-natural material, wool insulation is good for the environment and a good option for modern homes.
Another example of green insulation includes recycled denim. This material is readily available, performs well, and is biodegradable.
Solar Roof Shingles
Solar roof shingles are solar panels shaped like roof shingles, so they can easily blend into other roofing shingles. Solar roof shingles have the beauty of normal roofing materials, and all the functionality of standard solar panels. While solar roof shingles are currently uncommon, they may become the next big thing in solar technology and energy efficient home upgrades.
Cool Roof
Especially in summer, dark roofing materials can affect the temperature of the substructure beneath, which in turn can heat up the attic. A hot attic can heat the upper floors of the house, which may then require using the home's HVAC system.
A cool roof is just a light-colored roof that reflects light more than it absorbs. Cool roofing materials keep attics much cooler, which in turn leads to lower energy costs. Cool roofing materials aren't more expensive than darker roofing materials—they're just better for the environment.
Work With an Experienced Builder
Although sustainable materials are becoming more common in home construction, not all builders are experienced in working with these materials. Therefore, for land buyers that plan to have a home built, it's important to find a builder that has experience working with sustainable materials in recent projects. The builder may even have experience using some materials the buyer has never considered.