4 Must-Have Smart Home Improvements
Posted by Lazaro Marganon on Monday, November 9, 2020 at 8:21 AM
By Lazaro Marganon / November 9, 2020
Comment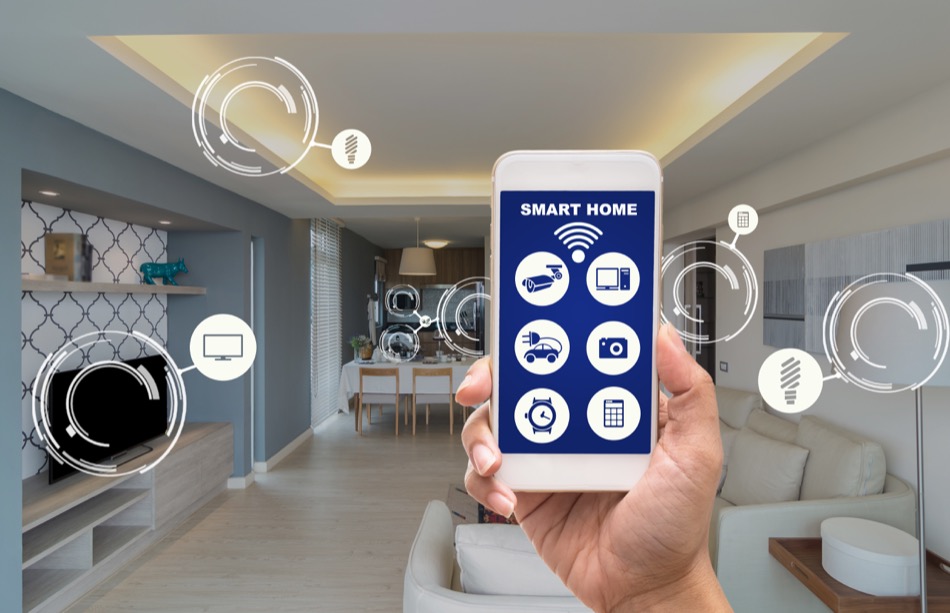 Smart home improvements can raise a home's property value, if those home improvements are built into the home. Some smart home products, like home assistants and smart light bulbs, are too little to raise property values because they do not stay with the house when it sells.
Those looking for smart, modern home upgrades to add to their home's value can consider smart products that are built into their house to deliver the highest value. The following are five smart home improvements that can deliver high value for home buyers.
Smart Locks
Smart locks do all the things that traditional locks do, but they do them better. These locks can be controlled from the homeowner's smart phone and are keyless, which means the homeowner can use a keypad to get into their home. Smart locks can also be controlled from the homeowner's smart phone or tablet, which enables them to open their door from anywhere in the world, provided that they have access to Wi-Fi or cellular data.
Smart Smoke Detectors
Smart smoke detectors work like standard smoke detectors, but they can be monitored from the homeowner's smart phone. This means the homeowner can tell when their smoke detectors are going off, even if they're not at home. Smart smoke detectors are great for safety and convenience. The homeowner gets alerts through their phone when the smoke detector batteries are low, so they can change the batteries without an alert going off inside their home.
Smart Thermostat
Smart thermostats are impressive for many reasons, including that they can learn the homeowner's preferred room temperature. While not all smart thermostats have this function, some smart thermostats monitor the homeowner's preferred settings. Eventually, the homeowner no longer has to program the thermostat, because the thermostat will do it for them.
Some smart thermostats also change the temperature, depending on whether the homeowner is in the home or not. In this way, smart thermostats can save the homeowner money and reduce the homeowner's energy usage.
Smart Garage Door Opener
Many homeowners have had the experience of driving away from their house and then experiencing the sudden, unpleasant fear they left their garage door open. With a smart garage door opener, there's no need to worry about this ever happening again.
Smart garage door openers connect with the home's Wi-Fi signal, so the opener can be controlled with the push of a button on the homeowner's smart phone. This is convenient for anyone who might want to let someone into their garage, even when they're not home.
Want to Raise Your Home's Value? Install Smart Products
Homeowners who want to raise their home's value can start by installing smart products that improve their energy efficiency and make their house more convenient. The best way to get the most value out of smart products is to ensure they are properly installed. For the best results, homeowners should work with a qualified contractor to ensure these products will function properly.