Renting Vs Buying: Would You Rather Buy a Condo or Rent an Apartment?
Posted by Lazaro Marganon on Thursday, August 25, 2022 at 8:46 AM
By Lazaro Marganon / August 25, 2022
Comment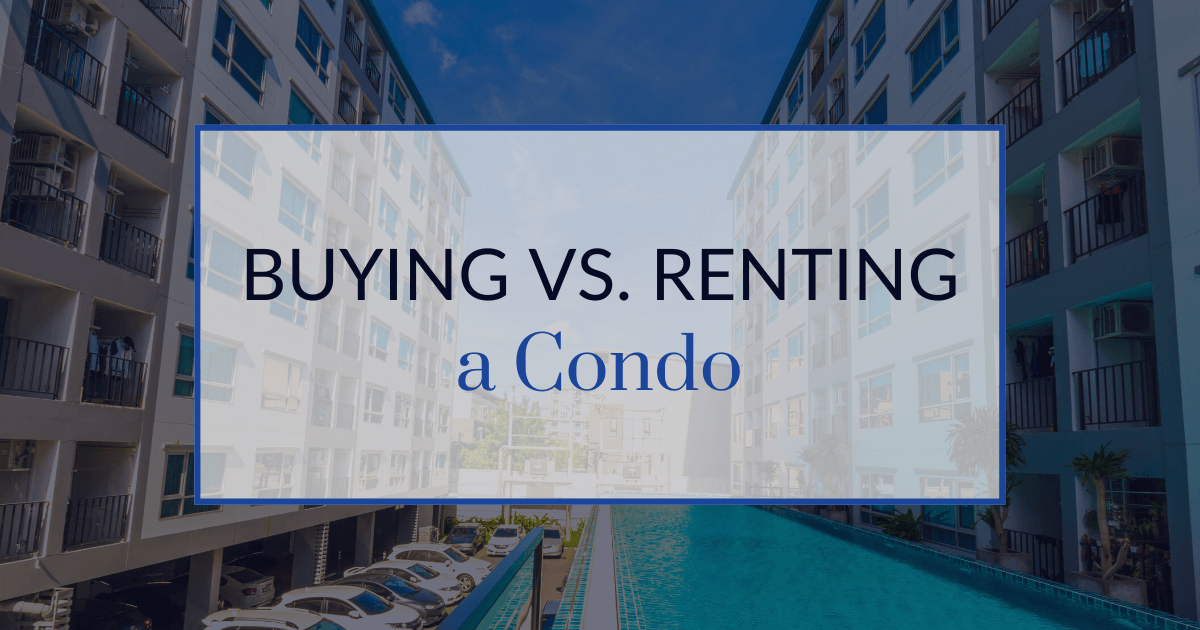 Living in a condo community has a number of perks versus living in a single-family home. These benefits range from less maintenance for condo owners to the presence of shared amenities like fitness centers that may be out of reach for the typical homeowner. There's no denying that the condo lifestyle is appealing to many. But is it smarter to rent a condo to gain access to these perks, or to buy a condo and become a homeowner?
Whether buying or renting a condo is the better choice varies between individuals, what they want in a home, and their intended use. Keep reading, and we'll explore a few key things to consider when deciding whether to buy or rent a condo.
Consider Rent Costs vs. Mortgage Payments
One of the most contentious questions among homebuyers is whether it's more affordable to rent or buy a home. In actuality, both options should be considered as possibilities, and the overall costs between renting and owning a condo, in particular, vary depending on a home shopper's situation. The biggest long-term considerations here are how long the occupant intends to stay in the condo, the monthly rent vs. the monthly mortgage payment for the area, and how soon they'll reach a "break-even" point that will make buying the more affordable option in the long run.
One of the biggest reasons renting is often considered more affordable than buying is the lack of a 20% down payment, which for most homebuyers is a significant chunk of cash to gather. Condo renters also don't have to worry about some costs unique to homeownership, such as property taxes. Renting also gives tenants the chance to move after fulfilling their lease period with no further obligations like finding a buyer, which is a valuable benefit for those who desire flexibility. However, those who renew their lease may face rent increases that can make renting less feasible over time. In other cases, should their landlord decide to sell the property, tenants can be faced with moving at an inconvenient time.
Owning a condo has the potential to bring about both tangible and intangible benefits. Ownership gives one the option to make decisions concerning the appearance of the interior, such as ways to make the condo feel larger (though the COA typically controls exterior paint colors, fencing, and what type of trees or plants can be placed outside the unit.) Depending on whether owners rent out the condo and the structure of the home mortgage, certain tax benefits may be excluded or be viable. Home mortgage interest deductions can be had in the early life of most loans through itemizing any out-of-pocket expenses owners incur to improve the property and conduct renovations.
However, if the condo is rented, owners no longer qualify for mortgage tax deductions, so planned usage is an important factor to consider. Another thing to be aware of is that, as a non-liquid asset, owners might not be able to sell the condo for what they want if they happen to be selling during a slow period in the local real estate market.
Condo Owners Have the Option To Rent Out the Property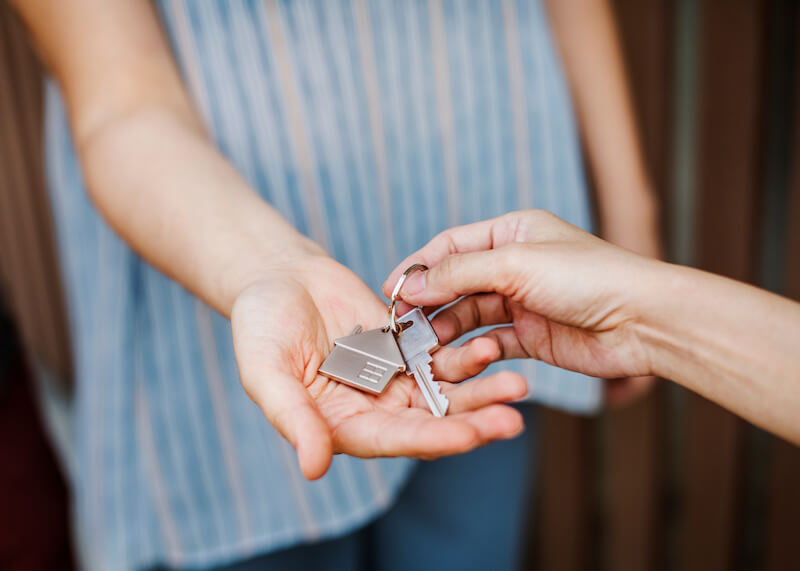 Those planning to invest in a condo as a part-time residence or use it as a vacation home can make passive income during times when they aren't using it themselves. Investors can opt to list their condos as a long-term or short-term rental property, and both have positive aspects. Long-term rentals tend to be occupancies lasting a month or longer, while short-term rentals are often geared towards vacationers or month-to-month tenancies.
The advantages of long-term rental properties are vast. Longer rental terms allow owners to confidently have a source of long-term income. However, seasonal properties with short-term rental agreements may produce less income in slower seasons in the area of the condo's location. Another benefit of tenants who occupy a unit long-term is that they typically pay their own utility expenses, while short-term lease agreements typically have utilities covered by the landlord.
Long-term rentals require less advertising and maintenance overall due to fewer turnovers, and renters staying in the condo as a primary residence rather than for a vacation tend to take better care of the property and are quick to report any issues to landlords. Because they call for less time investment, they're easier to handle for self-managing investors, and rates for property management companies are usually more affordable. On average, long-term property managers take an average of 8–12% cut of rent collected, while vacation property managers may ask for as much as 25%.
The advantages of short-term rental properties can be compelling for investors wanting to maximize their income. Condos in popular vacation areas can both draw in premium rates during high seasons and still see profits in the off-season. While property management expenses are typically higher for short-term rentals, the increased income potential can offset that cost.
Owners Can Leverage Equity When Ready to Buy Another Home
Those who buy a condo will accumulate equity in their home through their down payment and mortgage principal. When selling down the line, condo owners have a good chance of recouping what they've paid for the property and may receive even more money if the home increases in value. After selling, owners can accrue a nice nest egg to buy their next residence, boost savings, or invest in other endeavors. Renters paying a landlord cannot gain their own equity, but rather, they are helping the current owner do so.
Maintenance Responsibilities As an Owner vs. As a Renter
Quite a few individuals delay homeownership because maintenance can sometimes be a hassle in a single-family property—an issue that is minimized when investing in a condo. Traditionally, homeowners are tasked with painting siding, tending to landscaping, and other types of upkeep. Meanwhile, condo owners have the benefit of a condominium owners' association or property management company that handles these chores for both investors and tenants, while occupants and/or landlords take responsibility for interior repairs and upkeep. Additionally, common-use areas like pools, parking areas, sports courts, and amenities are maintained by the COA, so both owners and renters can enjoy these inclusions without the high price of upkeep.
Tenants tend to handle some of the basic upkeep tasks in short-term rentals, such as routine cleaning, stocking essentials, and sometimes yard maintenance. Longer-term renters are often tasked with a few more maintenance tasks, but the condo owner is ultimately responsible for repairs inside the unit, such as appliance malfunctions. Each lease, along with the COA bylaws, will specify precisely who is responsible for what among the involved parties.
Mortgage Payments vs. Paying Rent
One key difference between buying a condo and renting an apartment is how monthly payments are being made. Owning a home means paying a mortgage, which builds equity over time, as discussed earlier. Meanwhile, renting doesn't have any opportunity to build equity. Some people cite rent payments being more affordable than mortgage payments as the main reason they rent, but in many parts of the country, mortgages are actually cheaper than rent.
Another advantage of paying a mortgage instead of rent is that mortgages will be the same price throughout the lifetime of the loan. Meanwhile, landlords can increase rent every year, sometimes by a considerable amount. This unpredictability can make it difficult to budget for the future and could even force tenants to find a new place to live if rent increases outpace wage increases.
These are important factors to consider when deciding which route to go regarding purchasing or renting a condo. It's not always a clear-cut decision, but understanding the key differences between the two can help make the choice easier.
Is Owning a Condo Right For You?
Homeownership comes with additional costs and responsibilities that renters generally aren't subject to. However, for those who don't plan to stay in an area long-term, buying a home may not make as much financial sense as renting. Those ready to take the plunge and establish equity will want to consider buying a condo. In the end, there's no "better" option, just the one that's right for the individual.