Sarasota Cost of Living: Sarasota, FL Living Expenses Guide
Posted by Lazaro Marganon on Wednesday, May 17, 2023 at 9:24:26 AM
By Lazaro Marganon / May 17, 2023
Comment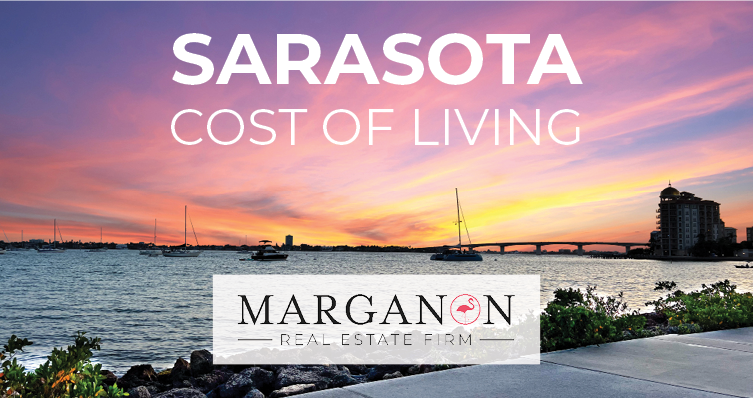 The sunny city of Sarasota, Florida - located on the Gulf Coast - is a popular place to live. With its white-sand beaches, stunning sunsets, and gorgeous landscapes, it's no wonder why so many people flock to this area of Florida. But does the cost of living match up to the fantastic location?
In this guide to the cost of living in Sarasota, we'll cover some of the basic expenses you can expect when living in this city. From groceries and housing costs to transportation expenses, you'll find all the information you need here.
Note that the cost of living may vary based on location and is subject to change per month. However, this guide to Sarasota should give you an idea of what to expect when living there.
Welcome to Sarasota, Florida
The city of Sarasota boasts a population of just over 54,000 (54,764) per the 2021 census - and though it may not be the size of nearby Tampa or St. Petersburg, it does have its own unique charm.
Located on the Gulf Coast of Florida, Sarasota offers visitors a unique experience with its vibrant arts and culture scene, world-class shopping and dining options, and stunning natural beauty.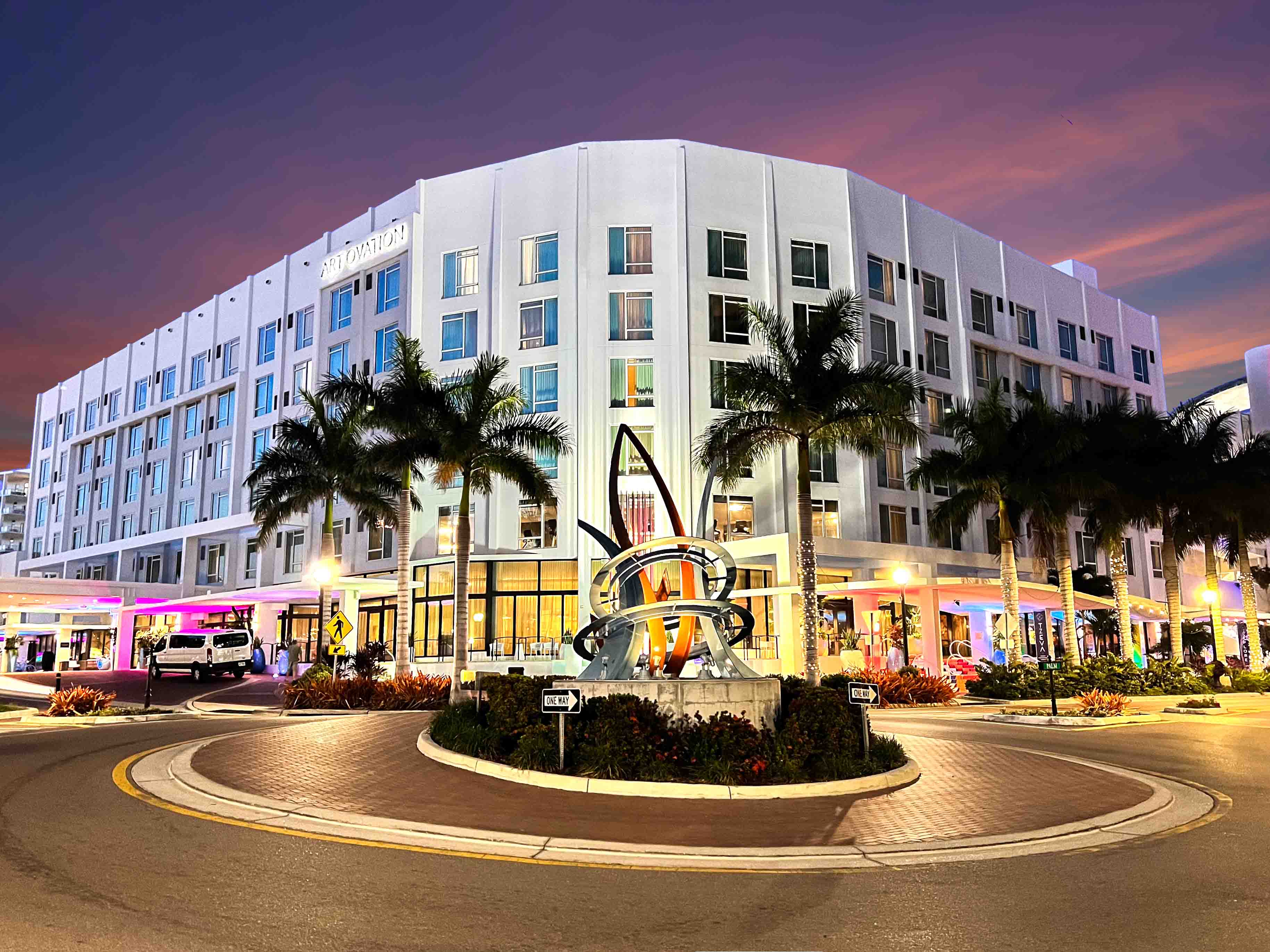 From the iconic Siesta Key Beach to the historic Ringling Museum of Art to the bustling downtown area, there's something for everyone
in Sarasota. The city also boasts an array of outdoor activities, such as kayaking, fishing, and boating. Whether you're looking for a relaxing getaway or an exciting adventure, there's no shortage of things to do in Sarasota.
The city's moderate cost of living is slightly more expensive than the national average. The overall cost of living index for Sarasota is 102.9 - placing the city at around 3% more than the national average in terms of housing, goods, and services.
What does this mean? In a nutshell, this index means that the cost of living in Sarasota is 102.9% higher than the national average. As you can imagine, with the nearby beach access and amenities, housing costs are a bit higher than the national average at 114.3%, while median home prices come in at around $450-$550,000.
Compared to previous years' stats, there has been an overall increase in the cost of living in Sarasota since 2022-2023. The most significant increases were found in housing prices and utility costs - which track with the national averages.
Sarasota's cost of living may be higher than the U.S. average, but for those looking to enjoy a life of sunshine and outdoor activities - it can be worth every penny! Let's take a closer look at these numbers to learn a bit more about what it costs to live in Sarasota.
The Sarasota Housing Market
The Sarasota, FL, housing market is an excellent place for potential homebuyers to consider. As of April 2023, the average house price in Sarasota was $535,000 per recent stats, up 12% from the previous year.
The rental market in Sarasota, Florida, is quite competitive. The average rent for a one-bedroom apartment in Sarasota is around $1,900 per month, and the average rent for a two-bedroom apartment is around $2,966. Rent prices vary based on multiple factors such as location, size of the apartment, and amenities offered.
When shopping for a new home in Sarasota, know that you may be looking at higher prices than the national average. That's why working with an experienced realtor in the area can be beneficial. They'll know the market and help you find a house that fits your budget while ensuring you're getting the best deal possible in this competitive market.
Top Neighborhoods in Sarasota, FL
When considering neighborhoods or communities to buy a home in Sarasota, potential buyers should look into areas such as SiestaKey, Longboat Key, and Lakewood Ranch.
Siesta Key is known for its beautiful beaches and waterfront living, while Longboat Key offers luxury living with access to golf courses and resorts. Lakewood Ranch is a master-planned community ranked one of the best places to live in Florida due to its excellent schools and amenities like parks and trails.
The cost of living will vary depending on the community and neighborhood you choose, but it is essential to remember that Sarasota's overall cost of living is higher than the national average. It may be worth it for those looking to enjoy a life of sunshine and outdoor activities - plus all the amenities that come with living in a coastal city.
Salaries in Sarasota
Salaries in Sarasota average slightly higher than the national means due to its cost of living. The salaries of Sarasota, FL residents vary greatly depending on the job and industry. According to ZipRecruiter, the average annual salary in Sarasota is $43,457.
However, this number can range from $28,763 for general laborers to $59,338 for jobs in Sarasota. For an hourly range, server salaries in Sarasota vary from $16.78 per hour to $16.74 per hour. The state minimum wage in Florida is $8.65, and the federal minimum wage is currently $7.25, so those living in Sarasota will benefit from the higher wages on offer.
Grocery, Shopping, & Eating Out in Sarasota
Sarasota is a foodie's paradise - with tons of great options across all price points. Grocery prices in Sarasota, FL, are approximately 2% lower than the prices across the rest of the country. Similarly, clothing costs about 2% less in Sarasota, FL - a great deal for those looking to save money on their wardrobe.
Selva Downtown Sarasota on Main Street is another popular spot for locals and tourists alike. Here you'll find an eclectic mix of Latin American flavors combined with modern techniques. The menu changes regularly, so there's always something new to try!
Rick's French Bistro is also a great option if you're looking for a casual dining experience. They offer classic French cuisine in a cozy beachside setting.
When it comes to shopping, Sarasota has plenty of options. The Mall at University Town Center offers a wide range of stores from popular brands like Nordstrom, Macy's, and Apple. Plenty of other shopping plazas throughout Sarasota offer more affordable options - like the Sarasota Pavilion Shopping Center or the Prime Outlets at Ellenton.
Fun in Sarasota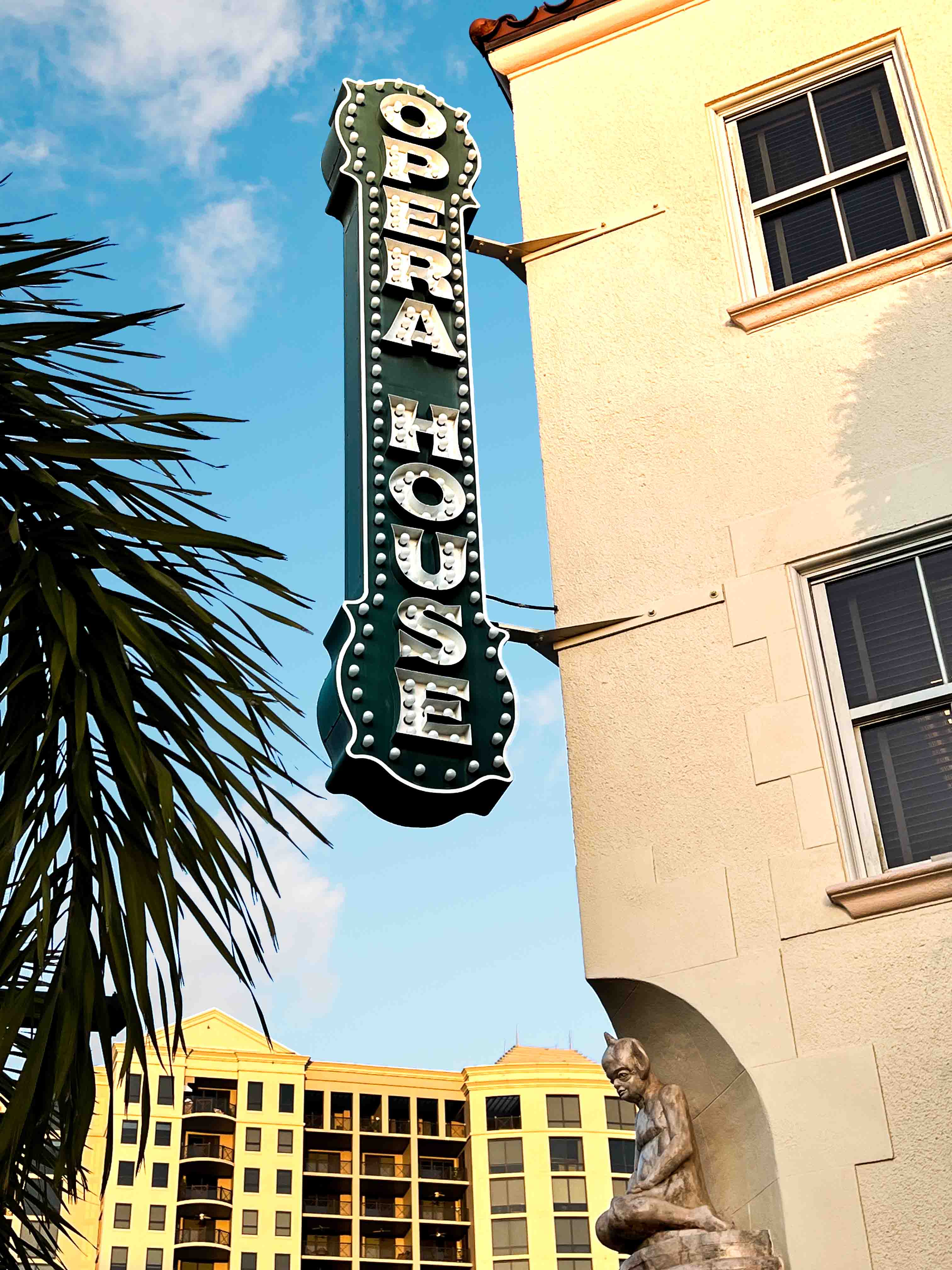 For those looking for an affordable day out, Sarasota County has several attractions that can be explored without breaking the bank. The Mote Marine Laboratory and Aquarium offer visitors a chance to explore the underwater world with its interactive exhibits and touch tanks.
The Crowley Museum and Nature Center provides insight into what life was like in Florida from 500 BC to 1650 AD. Art Center Sarasota offers art classes and workshops, while Ringling College Galleries showcases student artwork from around the area. The prices for these attractions vary, but many of them are free or offer discounted rates for students and seniors.
Sarasota also offers plenty of outdoor activities - like kayaking, fishing, or paddle boarding along the city's waterways. There are also numerous hiking trails located in state parks near Sarasota, where visitors can explore nature and wildlife. You may have to pay a small fee to access some of these parks - but it's worth it if you want to enjoy the great outdoors.
Transportation Costs in Sarasota, FL
If you own your own car and plan on traveling around Sarasota, prepare to pay a bit more than the national average.
The cost of gas in Sarasota tends to stick to just about the average, with the highest recently recorded price coming in at $4.889 for unleaded. Costs will vary depending on the time of year, so practice caution if you're planning to drive during peak season.
Alternatively, the Sarasota County Area Transit (SCAT) provides bus service throughout the county for just $1.25 per one-way ride or $2.50 per ride on the Express Route 100x, which travels between downtown Sarasota and Bradenton. The Siesta Key Breeze trolley is a fun, free way to travel between Siesta Village and Turtle Beach from 8 am to 10 pm every day
Tips to Reduce Transportation Costs in Sarasota
If you want to save money on transportation costs, consider other forms of getting around the city:
Take a bike! Sarasota is an excellent city for cyclists, with plenty of bike lanes and trails throughout the area.
Walk or run. Not only is it free, but it's also good for your health!
Carpool or use a ride-sharing service like Uber or Lyft. This can be an economical way to get around if you can find someone to split the costs with.
Take advantage of complimentary transportation services like the Siesta Key Breeze trolley or SCAT's Route 99 Beach Express.
Look into getting a monthly transit pass - this may save you money in the long run, especially if you plan on traveling frequently throughout Sarasota.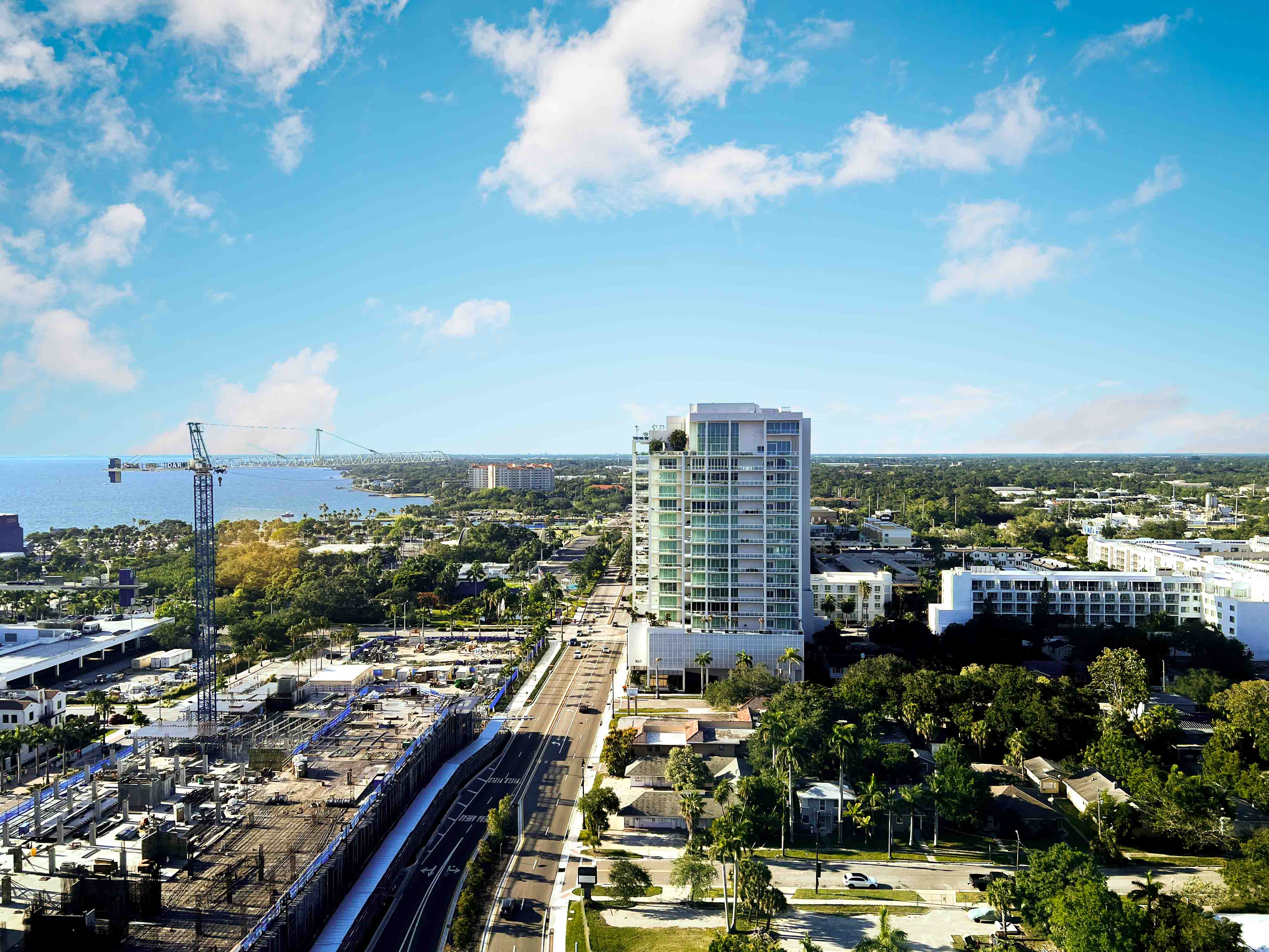 Utility Costs in the Area
So, what about those sneaky utility costs? The good news is that Sarasota's electricity, natural gas, and water prices are all lower than the national averages. Residents can expect to pay about 3% less overall for their utility bills in Sarasota compared to other areas of the country.
When it comes to internet access in Sarasota, there are plenty of options. As of 2023, five major internet providers are offering services in the area: Frontier, Xfinity, HughesNet, Viasat, and T-Mobile Home Internet. The average price of internet service in Sarasota as of 2023 depends on the type of service you choose.
Access costs typically range from around $30 to $100 per month, depending on the speed and features included. Satellite plans usually start at around $50 per month but can be more expensive if you need higher speeds or additional features like unlimited data or equipment rental fees. The more features you add, the more you can expect to pay!
Tips for Cutting Down on Utility Costs
One of the best ways to reduce your utility costs is to ensure you only use as much as you need. This could mean turning off lights and appliances when not in use, taking shorter showers, or switching to LED light bulbs.
You can also consider buying energy-efficient appliances like refrigerators, dishwashers, and air conditioners. These can help you save money in the long run by using less energy and reducing your monthly bills.
Many utility companies offer discounts for customers who pay their bills on time or sign up for autopay - so be sure to check with your provider for details about any special offers!
Healthcare, Insurance, and Education in Sarasota
Another critical factor in the overall cost of living in Sarasota is healthcare. With an older population, healthcare costs in Florida come in at around 9% above the national average. However, this cost is offset by lower insurance premiums than in other areas of the state.
According to the Florida Department of Health, services are offered on a sliding fee scale based on an individual's ability to pay. Moreover, the expense of healthcare services in Sarasota, notably doctor check-ups and dentistry, exceeds the U.S. average by 5%.
When it comes to health insurance plans, there are several options available throughout the greater Sarasota area. Medicare Advantage Plans in Sarasota range from $0-$2,900, depending on the plan and carrier chosen. In addition, home care services are also available for those who need them, with prices varying depending on the type of care needed and other factors.
Education in the city of Sarasota is another factor to consider when calculating the overall cost of living. Families in Sarasota, Florida, can expect to pay a variety of education costs depending on the type of institution their student is attending. For upper-division courses at a public college, such as State College of Florida, in-state residents can expect to pay $112.08 per credit hour, while out-of-state residents will pay $442.08 per credit hour.
At Sarasota County Schools, the district spends an average of $11,700 per student each year. However, education is highly-rated, and families enjoy a wide range of extracurricular activities, such as sports and art clubs.
Sarasota Childcare Costs
Finding quality childcare in Sarasota, Florida, is essential for many residents. The cost of childcare varies depending on the type of care you are looking for and the location. Generally speaking, daycare centers tend to be more expensive than home-based daycares, but there are some great options available at both types of facilities.
When it comes to daycare centers in Sarasota, prices typically range from $165 per week up to $250 per week depending on the facility and the age of your child. Home-based daycares usually charge less than centers and may offer discounts for siblings or multiple children. Prices can range from $100 per week up to $200 per week, depending on the provider and services offered.
Taxes in Sarasota, Florida
Finally, you don't want to forget taxes when calculating the overall cost of living in Sarasota, Florida.
Residents of Sarasota County, Florida, should be prepared to pay property taxes, sales tax, and any other extra fees based on personal earnings.
Property taxes are based on a property's assessed fair market value, and in 2023 the effective tax rate was 0.84%. The median real estate taxes paid were $2,409. Property owners can search for their property tax information on the Sarasota County Property Appraiser website.
Sarasota, Florida's minimum combined 2023 sales tax rate is 7%. You can save money on sales taxes by shopping in nearby areas with lower rates, such as Myakka City and Bradenton.
Make Your Move to Sarasota
Are you ready to make a move to Sarasota, Florida? With its stunning views and wide range of amenities, it's not hard to see why so many people call this city home.
If you're considering making the move to Sarasota, contact Marganon Real Estate Firm with Florida Real Estate Central at (904) 866-4006. Our team of experienced Sarasota, Florida, realtors is here to assist you every step of the way. With their knowledge of the local market and years of expertise, they can help you find the perfect home or investment property in Sarasota.
Take some time to explore the city and see all it offers! With its high quality of life, affordable living, and endless recreational activities, Sarasota is the perfect place to call home. So don't wait any longer - start planning your move to Sarasota today!