Jacksonville Attractions: 5 Activities You Can't Miss
Posted by Lazaro Marganon on Tuesday, May 3, 2022 at 8:05 AM
By Lazaro Marganon / May 3, 2022
Comment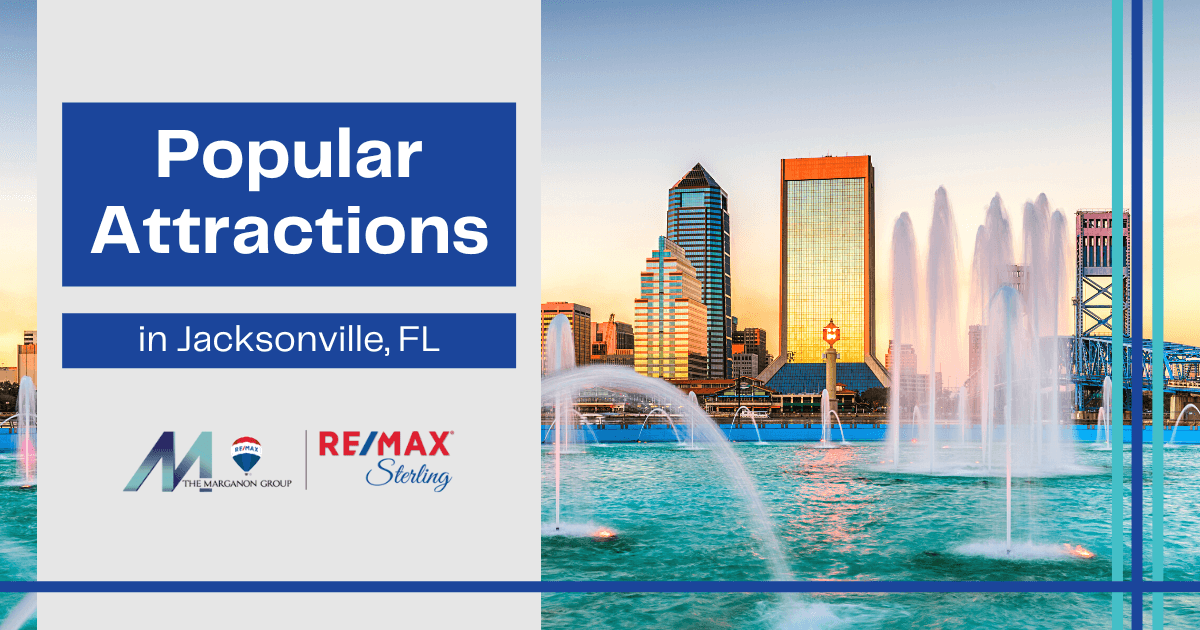 Jacksonville is undoubtedly one of Florida's most exciting cities. It also stands out for being the largest city by landmass in the country, boasting one of the most eclectic and diverse landscapes and offering a little bit of everything for everyone. From miles of river cruises with magnificent views during sunsets, a lively, under-the-bridge market, to a large fine art museum, read on to discover five top attractions in Jacksonville, Florida.
St. Johns River Taxi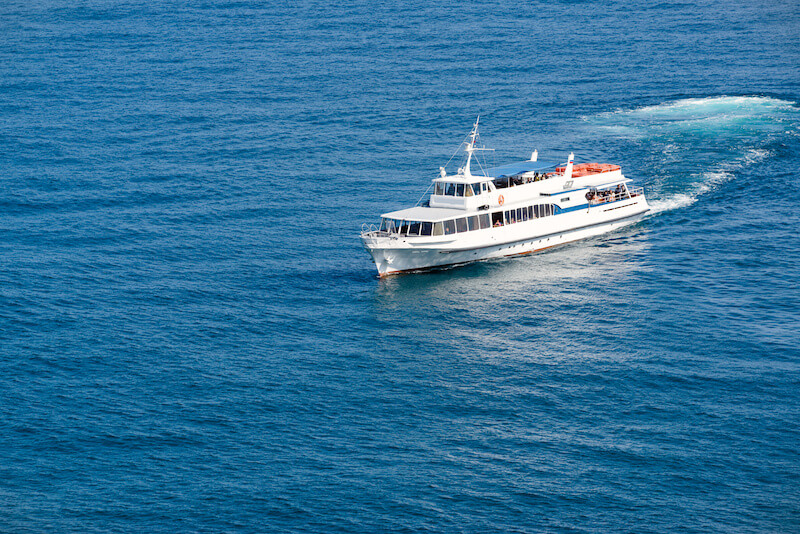 The St. Johns River Taxi and Tours is Jacksonville's licensed water taxi, operated by Lakeshore Marine Center and offering boat cruises across the St. Johns River. These cruises are a chance to explore Jacksonville on water and offer a particularly magnificent view of downtown Jacksonville at night tailored to suit each visitor, from holidaymakers chasing sunsets to history buffs and backpackers. They include:
Sunset Cruise: This relaxing sunset cruise starts on the southern end of St. Johns River and ends downtown just in time for views of sparkling city lights. It takes one hour and 15 minutes, and tickets cost about $22.
Dolphin and History Tour: The St. Johns Dolphin and History tour translates into a lifetime experience for animal lovers and history enthusiasts. The cruise starts at Friendship Fountain Park and takes explorers through the river's waters, home to dolphins and a diverse marine population. The tour also uncovers why Jacksonville is an integral part of Florida's history. Tickets go for $18, and the tour takes one hour.
The St. Johns River cruises are also a chance to skip Jacksonville's traffic, especially during football season.
Riverside Arts Market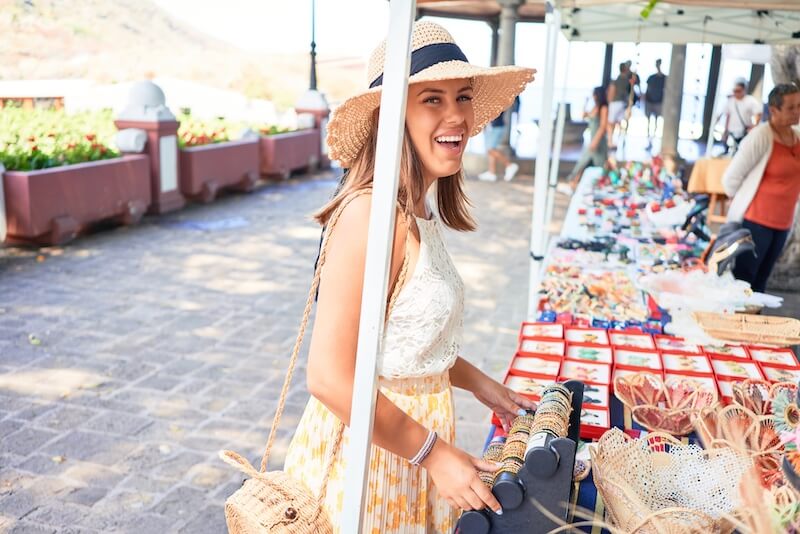 The Riverside Arts Market is a weekly farmers' market held every Saturday from 10 a.m. to 3 p.m. under the Fullerton Bridge. Popularly known as RAM, the weekly market attracts many vendors selling everything from fresh farm produce, unique glass-blown creations, and handmade pottery to a rich assortment of food and beverages.
The Riverside Arts Market also features a 350-person amphitheater and attracts various artists, from street performers and regional bands to dancers offering hours of live entertainment, creating a festival-like ambiance in this huge under-the-bridge market. Its location under a bridge right by the water isn't just stunning; it also means plenty of shade and fantastic river views. There's plenty of free parking in adjacent streets, and admission to the market is free. It's no wonder the Riverside Arts Market attracts nearly 4,000 visitors every Saturday.
The market is part of the Riverside Avondale Preservation programs to conserve Jacksonville's historical, cultural, and economic viability. RAM is also a producer market, meaning only local farmers can register as vendors. The program began in 2009 and has won awards, like Folio Weekly Best Farmers Market, multiple times.
Cummer Museum of Art & Gardens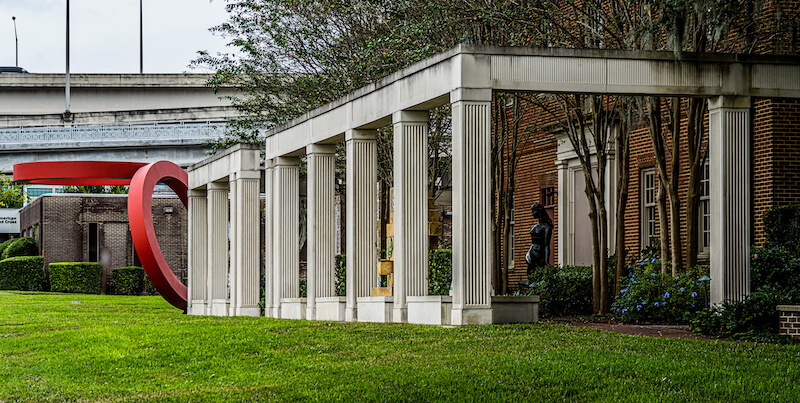 The Cummer Museum of Art & Gardens connects art and nature on two acres of land set along the banks of the St. Johns River. A Jacksonville outdoor activity attracting nearly 130,000 visitors annually, this must-see venue is one of the largest fine art museums on the northeastern end of Florida, housing a collection of over 5,000 unique art pieces from as far back as 2100BC. The museum came about when Nina Cummer, a philanthropist and renowned art collector, bequeathed her garden and art collection. The facility was later expanded to include Nina's brother-in-law's property.
Today, the Cummer Museum of Art & Gardens is a museum and three beautiful, European-style gardens that feature a large, outstanding 200-year-old oak canopy, arbors, reflecting pools, striking fountains, and a vast array of flora. It also features an interactive education center where visitors can meet and mingle about art.
The museum opens Tuesday through Sunday from 11 a.m. to 9 p.m. and offers free entry after 4 p.m. every Tuesday. Tickets cost $10 for adults and $6 for seniors, and admission can sometimes be free for college students and kids under five. Closing times vary, so check out the schedule on the museum's website.
Friendship Fountain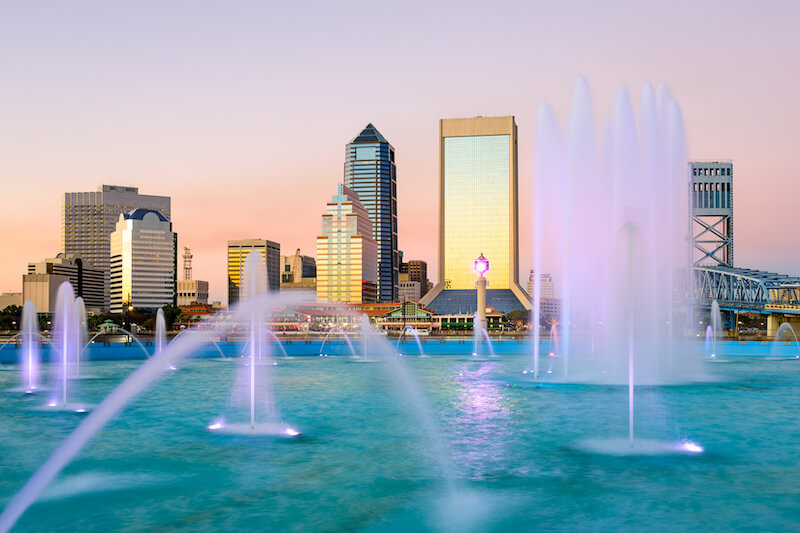 The Cummer Museum flower gardens might feature fantastic fountains, but none beat the iconic Friendship Fountain in St. Johns' River Park. The fountain is gigantic and holds up to 50,000 gallons of water. It sprays a whopping 17,000 gallons of water up to 120 feet high in a minute through its centrally positioned water fountains offering amazing and uplifting water entertainment.
The view is even more magnificent at night when colorful lights accentuate the water fountains. There's plenty of seating around the fountain, meaning visitors can take a breather here and enjoy the relaxing ambiance after a long day of exploring Jacksonville's sprawling metropolis. The area also contains many eateries, picnic tables and benches, outdoor spaces, and public parking.
Friendship Fountain is open 24 hours and is on the southern bank of the St. Johns River. It has been one of Jacksonville's renowned attractions since the 20th century and was renamed Friendship Fountains by rotary club members in the 1960s.
TIAA Bank Field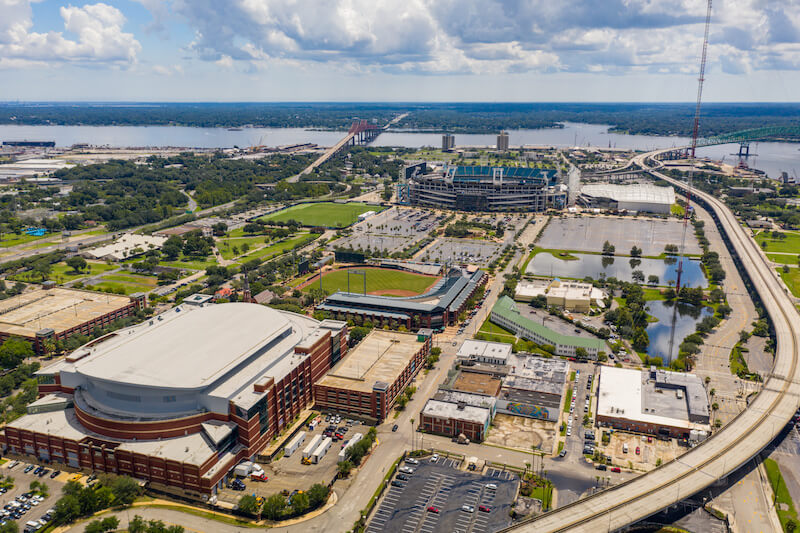 TIAA Bank Field is an iconic 10-acre football stadium home to the Jacksonville Jaguars. It regularly hosts prominent American football matches, including the annual Gator Bowl and the always-anticipated Florida-Georgia games. The stadium has even hosted a super bowl.
Besides being a popular sports venue for top NFL and collegiate football matches, TIAA Bank Field offers a sports viewing experience like no other. The stadium features two of the largest video boards in the world, so fans never miss a moment, and boasts a game pool-side area where one can watch matches while taking a dip.
For an even more intimate match-watching experience, go to The Cooler, an exclusive field-level area where one can watch entire matches at field level while enjoying a unique selection of food and merchandise.
Like most popular attractions in Jacksonville, TIAA Bank Field is also located on the river's shores but along the eastern edge. Ticket prices vary but cost about $72 for regular matches and $83 for Jaguar football games.
Besides match watching, one can also take a behind-the-scenes tour to learn the stadium's history and why it's one of the top vacation destinations for sports lovers. The stadium opened its doors in 1995 and was initially known as Alltell Stadium before it was changed to EverBank Field in 2010.
Explore Jacksonville Today
For one of the largest cities in the country, the city of Jacksonville doesn't disappoint. Jacksonville has everything from a pristine coastline, spectacular wonderlands within city limits, and cultural communities to modern sights.
There's always something to do in Jacksonville. Take a cruise up the St. Johns River and learn about the city's history from a serene environment, visit the Cummer Museum and explore art, or relax by the ambient Friendship Fountain.
If you're making the move to Jacksonville, contact The Marganon Group @ RE/MAX Sterling with Florida Real Estate Central at (904) 866-4006 to get in touch with Jacksonville real estate agents who can help you find the Jacksonville home that's right for you.