Moving to Sarasota: Sarasota, FL Relocation & Homebuyer Guide
Posted by Lazaro Marganon on Wednesday, May 24, 2023 at 10:00 PM
By Lazaro Marganon / May 24, 2023
Comment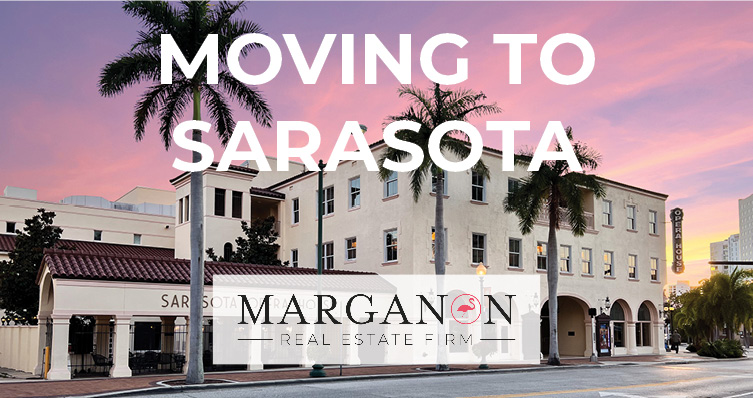 Sarasota, a vibrant city on Florida's Gulf Coast, has become an attractive destination for people seeking a high-quality lifestyle.
With its warm climate, world-class beaches, thriving arts scene, and excellent educational opportunities, this city is quickly becoming a haven for many who want to relocate and enjoy the best of life.
If you have decided to make Sarasota your new home, it's essential to know a bit about what to expect. In this guide to moving to Sarasota, we will take a closer look at some of the top considerations to keep in mind when relocating to this beautiful city.
Getting To Know Sarasota, Florida
Sarasota, Florida, is known for its beautiful beaches, diverse dining and culture, and exciting shopping experiences. But more than that, it's a fantastic place to call home!
Whether you're looking to relocate to Sarasota or just visiting for a vacation, there's something here for everyone.
The city of Sarasota is home to Siesta Key, Lido Key, Longboat Key, Casey Key, and Venice – all of which offer stunning white sand beaches and crystal clear waters.
The area also boasts an impressive array of restaurants offering everything from fresh seafood to international cuisine. And if you're looking for a unique shopping experience, you'll find plenty of boutiques and galleries in downtown Sarasota.
Sarasota has a rich history, dating back to its Native American roots and early European settlers. The city was founded by pioneers such as William H. Whitaker and John Hamilton Gillespie, who played a significant role in its development.
Sarasota later became the winter headquarters for the Ringling Brothers, Barnum and Bailey Circus, earning the nickname "Circus City."
Sarasota enjoys a humid subtropical climate with hot, humid summers and warm, dry winters. The city experiences a rainy season from June through September and a dry season from October through May. Hurricane season runs from June through October, with the most active months being August and September.
Sarasota Fast Facts
Population: 452,373 (2020 U.S. Census)
Area code: 941
Owner Occupied Housing Rate: 61.3% (2019 American Community Survey)
Median Household Income: $71,761 (2019 American Community Survey)
Median Age: 57.0 (2019 American Community Survey)
Moving To Sarasota: What To Know
If you are considering making a move to Sarasota, you'll want to do your due diligence to ensure that you make the best decision for yourself and your family.
Read on for a guide to the various aspects of relocating to the Sarasota area.
Finding A Home in Sarasota (Market Overview)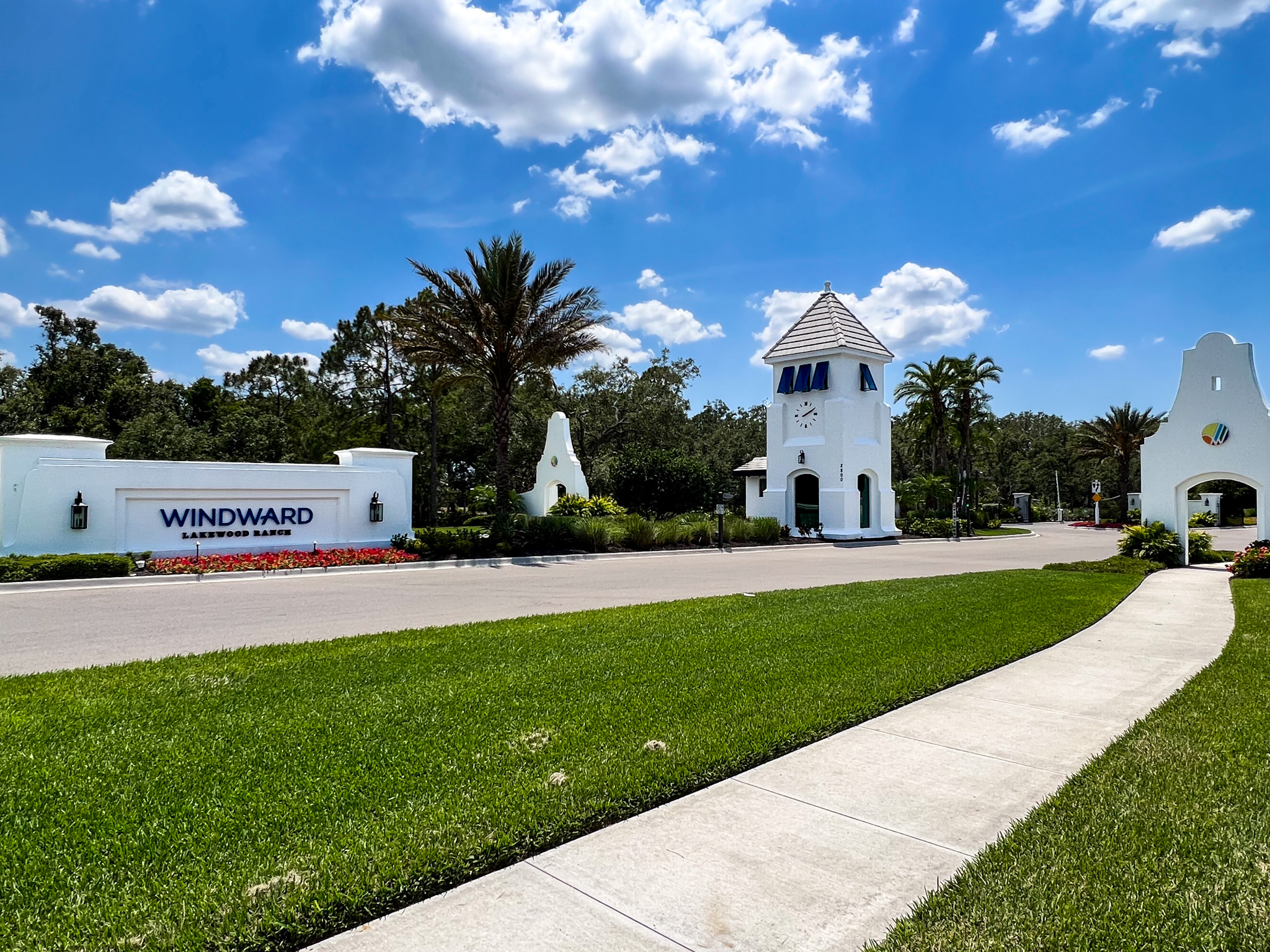 One of the prime reasons that Sarasota is so popular is the natural beauty and creature comforts you can enjoy while livingthere. With that in mind, you'll want to consider carefully whether renting or buying is the best option for you.
Sarasota is a growing city with an estimated 2023 population of 57,376. It forms part of the Sarasota-Bradenton-North Port metro area, which has a much larger metroplex population of nearly 860,000 people.
The housing market in Sarasota is competitive. As of April 2023, the average house price in Sarasota was $535,000 per recent stats, up 12% from the previous year. While the market can fluctuate like most parts of the country, home values have enjoyed steady gains for nearly a decade.
Owning vs. Renting in Sarasota
Will you own or rent in Sarasota? Depending on your needs, income, and lifestyle goals, either option can be beneficial. Over the past few years, renting has become more popular in Sarasota due to rising home prices and competition for housing.
The typical monthly rent for a one-bedroom apartment in Sarasota is approximately $1,900, while a two-bedroom apartment's average rent is approximately $2,966. Rent charges can fluctuate based on different factors, including the apartment's location, size, and the amenities it offers.
Owning a home can be tricky - but not impossible. The key is to work with an experienced real estate agent who knows the Sarasota and surrounding area market and can help you find the right home within your budget.
Siesta Key is famous for its attractive beaches and properties situated on the water. Longboat Key provides an opulent lifestyle, including access to golf courses and resorts. Lakewood Ranch, a master-planned neighborhood with exceptional schools and amenities such as parks and trails, has been ranked as one of the top places to reside in Florida.
No matter your goals, you can find the perfect Sarasota home to move into with a trusted partner at your side!
Moving to Sarasota: The Job Market
While there's plenty to see and do in Sarasota, you'll also want to make sure you are bringing in the money to enjoy it. With a diverse and growing economy, there are many job opportunities in the Sarasota area.
The major employers include Sarasota Memorial Hospital, Sarasota County Schools, Venice Regional Medical Center, The John and Mable Ringling Museum of Art, and the University of South Florida Sarasota-Manatee. Additionally, many local businesses have opened in recent years, providing a variety of employment opportunities.
Sarasota is also home to many startups and small businesses, making it an attractive option for those looking to start their own venture. The city has consistently been ranked as one of the top places for business and careers in Florida.
The job market in Sarasota is thriving, with major employers in the healthcare, tourism, and manufacturing sectors. The average salary in Sarasota is $43,457., which is lower than the national average, but the city enjoys a lower unemployment rate than other nearby communities.
With a state minimum wage in Florida of $8.65 (higher than the national average), you'll also find plenty of minimum wage jobs throughout the city.
Moving To Sarasota: Things to Do in Sarasota
Let's discuss the real reason so many are moving to Sarasota: the quality of life. There's an endless list of activities and attractions in Sarasota, from white-sand beaches to world-class museums. Here are just a few of the many popular things to do in Sarasota:
Visit the Beautiful Beaches of Sarasota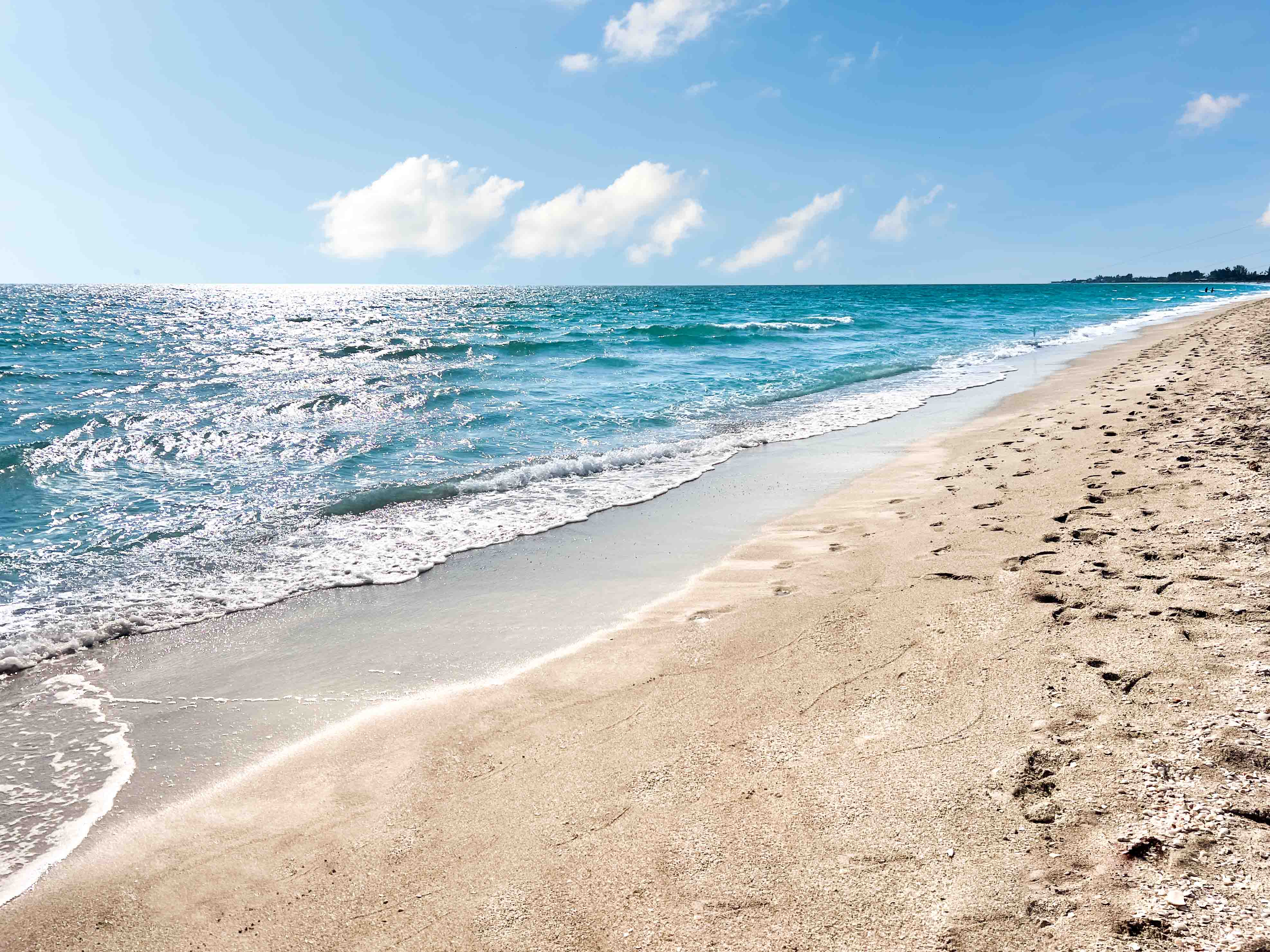 Sarasota is home to some of the most beautiful beaches in the world. With over 35 miles of sand and surf, you can find a variety of beach experiences, from the popular Siesta Key Beach to the more secluded Longboat Key.
Each beach has its own unique vibe and offers a variety of activities, such as swimming, sunbathing, and water sports. Whether you want to take a leisurely stroll along the sand or jump in for some waves, you'll find something to suit your needs.
Check Out The Sarasota Arts and Culture Scene
Sarasota is known for its thriving arts and culture scene, featuring numerous museums, galleries, and theaters. Some of the must-visit cultural attractions include The Ringling Museum of Art, the Sarasota Opera House, and the Van Wezel Performing Arts Hall.
Sarasota is also home to a vibrant downtown area filled with shops, restaurants, and entertainment venues. Take a stroll down Main Street and explore the many unique boutiques, galleries, and cafes that make Sarasota a great place to live.
Sarasota's nightlife and social scene may not be as vibrant as in larger cities, but there are still plenty of options for those looking to enjoy a night out. From upscale bars and restaurants to more casual beachside venues, you're sure to find a new favorite haunt in the city.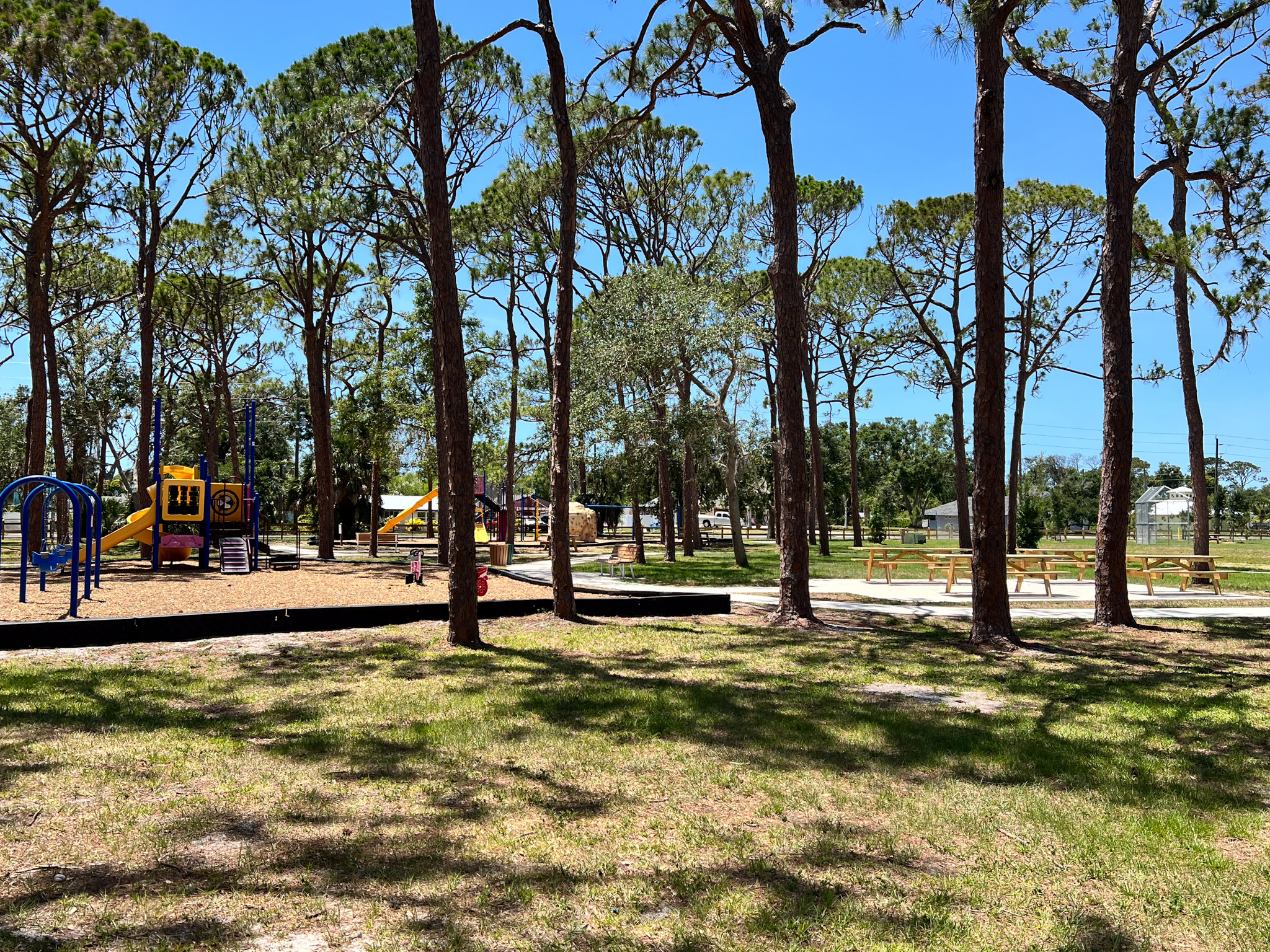 Plenty of Outdoor Activities
For nature lovers, Sarasota offers a wealth of outdoor activities. The Myakka Canopy Walkway allows you to walk through the treetops of a subtropical forest, offering a unique experience for all ages. There are also plenty of parks and nature reserves to explore, such as the Myakka River State Park and Sarasota Jungle Gardens.
Nearby Cities
Sarasota also offers easy access to some of the best cities in Florida. Whether you want to explore Tampa, St. Petersburg, or even Orlando, you'll find that it's just a short drive away.
You can experience all the attractions of a big city without the hustle and bustle of everyday life. Top attractions nearby include Busch Gardens Tampa, the Florida Aquarium, and Disney World.
No matter what you're looking for when moving to Sarasota, you'll find plenty of options here. With its beautiful beaches, thriving arts and culture scene, and close proximity to some of Florida's best cities, Sarasota is a great place to live.
Moving to Sarasota: Education in Sarasota
If you are bringing your family (or planning to start one), you'll want to ensure that your new city's education system is up to scratch. Thankfully, Sarasota has a great selection of both public and private schools. The city's public school system is consistently ranked among the best in Florida!
Sarasota County Schools is a top-rated school district, with 62 public schools serving over 42,000 students. The city is ranked as the second-best school district in Florida and has a reputation for excellent academics and extracurricular activities. Your kids will have plenty to keep their minds and bodies busy!
In addition to the public school system, there are also numerous private schools in Sarasota. From religious-affiliated institutions to secular academies, you can find a variety of options for your children's education.
And once they graduate, they won't have to go far to find exceptional higher education. The University of South Florida, ranked fifth-best in the nation, offers over 40 bachelor's degrees, master's degrees, and certificate programs.
With campuses in Tampa, St. Petersburg, and Sarasota, the university serves around 50,000 students across all three locations.
Moving To Sarasota: The Cost of Living in Sarasota
At the end of the day, you'll want to make sure that your move to Sarasota will be financially feasible. Thankfully, the cost of living in Sarasota is relatively low compared to other cities across Florida and the rest of the country.
The overall cost of living in Sarasota is 6% higher than the national average, with groceries being 3% higher and housing costs being 14.4% higher than average. However, utilities are 3% lower than the national average - making them one of the most affordable parts of living in Sarasota.
Other costs to consider:
Childcare: The cost of daycare centers in Sarasota varies depending on the facility and your child's age, typically ranging from $165 to $250 per week.
Taxes: In 2023, property taxes were calculated based on the assessed fair market value of the property, with an effective tax rate of 0.84%. The median amount of real estate taxes paid was $2,409.
Healthcare: Florida's healthcare costs are higher than the national average by 9% due to its aging population. But, this extra cost is balanced out by lower insurance premiums compared to other regions in the state.
Utilities: Utility bills in Sarasota are generally 3% cheaper than utility bills in other parts of the country.
Transportation: If you own your own vehicle, gas prices are slightly higher than the national average. However, you can grab a ride on the bus, Sarasota County Area Transit (SCAT) for as little as $1.25 per ride!
Making The Move to Sarasota: A Checklist
If you are ready to move to Sarasota, it's time to start planning your journey. To make sure you have everything covered, here's a quick checklist to help get you started:
1. Research the Sarasota area and explore neighborhoods that might suit your needs.
In this guide, we've covered many of the top neighborhoods in the city and surrounding areas - however, there are many more to explore. Take your time researching the possible neighborhoods and amenities in the area to make sure you find the perfect fit for your family.
2. Connect with an experienced Sarasota real estate agent.
You'll want to make sure you have an excellent real estate agent on your side. They can help guide you through the home-buying process and ensure that everything is handled properly. To get started, you can schedule a consultation with a trusted real estate professional today!
3. Make a list of all necessary moving supplies and start packing!
Moving can be a stressful process, so it's important to create lists of all the items you will need (moving boxes, bubble wrap, tape, etc.) and start packing up your home as soon as possible.
4. Find a moving company to assist with the transition.
Finding the right moving company is essential for ensuring that your possessions are safely transported to their new home. Consider researching reviews and asking for quotes from different companies before making your decision. Sarasota is home to many excellent moving companies, so there should be plenty for you to choose from.
5. Set up utilities in the Sarasota area before your move.
Before you move, make sure to set up electricity and water services at your new home in Sarasota (or any other necessary utilities such as internet and cable). This will ensure that you can move right in without any further delays.
6. Start the job search process and find a place to live.
If you're moving for a new job, start looking for potential positions in the Sarasota area as soon as you can. Once you have secured employment, it's time to begin searching for housing options based on your budget and lifestyle.
7. Explore Sarasota's entertainment and recreation opportunities.
Sarasota is home to many excellent restaurants, shops, parks, beaches, museums, and more! Be sure to take some time exploring the area once you arrive so that you can get a feel for all that Sarasota has to offer.
It's really that easy to get started on your move to Sarasota! With the right research and planning, you can make the transition an enjoyable and stress-free process.
Ready To Move to Sarasota? Trust Marganon Real Estate Firm
Sarasota, Florida, offers an attractive mix of natural beauty, cultural amenities, and top-rated educational opportunities, making it an ideal place to call home. And when you work with a talented and experienced real estate team like Marganon Real Estate Firm, your transition to Sarasota can be an easy and rewarding experience.
If you're considering making the move to Sarasota, contact Marganon Real Estate Firm Group with Florida Real Estate Central at (904) 866-4006. We are ready to walk you through the home-buying process and get you settled into your new home quickly. Schedule a consultation today!