Most Expensive Neighborhoods in Jacksonville, FL
Posted by Lazaro Marganon on Wednesday, August 4, 2021 at 3:44 PM
By Lazaro Marganon / August 4, 2021
Comment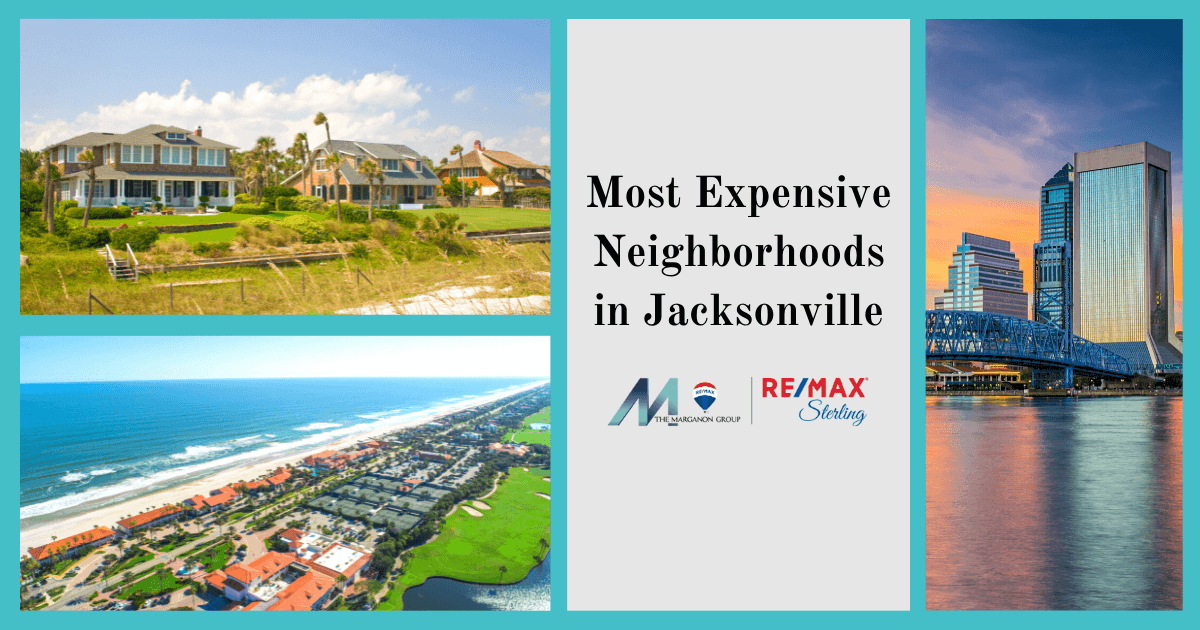 Jacksonville, Florida, is the crown jewel of Duval County. It's famous for its gorgeous beaches and its rich history. When searching for the perfect homes in the Jacksonville community, top-of-the-line amenities like swimming pools and direct beach access stand out. The most luxurious homes in Jacksonville can be found in neighborhoods that feature high-end community amenities and enviable proximity to the area's best attractions. Learn more about the most expensive neighborhoods in Jacksonville, Florida, in the list below.
Ortega Forest
Ortega Forest Amenities
Trails throughout the community
Open spaces with playgrounds
Groomed gardens along sidewalks and park spaces
The Ortega Forest community is one of the most expensive neighborhoods in both Jacksonville and the nation. Prices in this luxury home community range from $500,000 to over $3 million.
Ortega Forest is comprised of large single-family homes. Many homes were built between the 1940s and the 1970s but have been beautifully updated to offer a perfect blend of modern amenities and historic charm.
Nestled against the Ortega River, many people seek out Jacksonville waterfront homes in this neighborhood. Nearby, boaters can visit the Florida Yacht Club, and the Timuquana Country Club is a great place for golf, dining, tennis, and spa treatments.
Ortega Terrace
Ortega Terrace Amenities
Community parks
Playgrounds
Near local restaurants
The Ortega Terrace neighborhood has been growing since 1937, and it features larger single-family homes with prices that range between $800,000 and $3 million. Residents will come home to elegant exteriors with landscaped lawns, gourmet kitchens with smart appliances, spacious rooms, and sparkling bathroom features.
One of the local's favorite places to grab a bite is Simply Sara's, where everything is made in-house. Lillian's Sports Bar & Grill has pub-style fare, cold drinks, and a classic sports bar ambiance.
Avondale Neighborhood
Avondale Neighborhood Amenities
Tennis courts
Walking trails
Near St. Johns River
The Avondale community features several historic homes from the early 1900s situated alongside new construction homes. The waterfront neighborhood features architecture reminiscent of the Mediterranean Revival style and spacious floor plans with up to six bedrooms.
Luxury homes in this neighborhood are typically priced between $600,000 and $2 million. This walkable area has plenty of dining, shopping, and entertainment options.
Favorites of residents include The Ale Pie House, where pizza and craft brew prevail. The Riverside Arts Market is a weekly farmers' market and art exhibition held every Saturday from 10 a.m. – 3 p.m. One Cool Shop is where Avondale locals go for unique gifts, clothing, and other goodies. At the heart of the neighborhood, Boone Park features shaded playgrounds and tennis courts.
Holiday Harbor
Holiday Harbor Amenities
Playgrounds for youngsters
Outdoor community pools
Nearby fitness facilities
Buyers interested in homes on the Intracoastal Waterway should look into the Holiday Harbor community. With many updated homes, this neighborhood is both quaint and modern.
The majority of the homes in Holiday Harbor have between three and five bedrooms with up to 4,300 square feet of interior space. With up to two acres of land, the lot sizes in Holiday Harbor are larger than most areas. Due to the canals, there are ample opportunities for boating and fishing.
Lush landscapes beckon folks outdoors, as the community is graced with mature palms, oak trees, pines, and perfectly manicured lawns. There are also many parks and beaches nearby that locals can easily bike or walk to. However, when hunger strikes, locals can head to Penman Diner for American-style breakfast and lunch.
Longhorn Steakhouse is another popular restaurant that serves fine steaks and seafood. Baptist Medical Center — Beaches has renowned facilities and providers.
Isle of Palms
Isle of Palms Amenities
Near beaches
Neighborhood park with playground and tennis
Walking, jogging, and biking paths throughout the community
As one of Jacksonville's few artificial canal communities, the Isle of Palms neighborhood offers homebuyers a unique tropical setting and lavish properties.
The most expensive homes here range between $800,000 and $1.6 million. Many homes are from the 1940s, but new construction homes are becoming more common here. From elegant bathrooms, spacious circular drives, stone brick exteriors, and top-of-the-line kitchens, homes here often include opulent features. The landscaping is lush in every yard and is complemented by the vast number of palms towering above the neighborhood streets.
As a boating community, it's heavily influenced by relaxation and recreation, which is plentiful thanks to easy access to the Intracoastal Waterway and Beach Boulevard. Tennis courts, playgrounds, and paved trails await at Isle of Palms Park. The Palm Cove Marina has private boat slips, boat repairs, and boat rentals. The Carver Recreation Center has everything, ranging from athletic and fitness programs to play zones.
Ortega Community
Ortega Community Amenities
Access to Ortega River Marina
Easy access to shops and restaurants
Accessible waterways for all residents
Trails and pathways traversing the neighborhood
Surrounded by the St. Johns River, the Ortega River, and Cedar River, the neighborhood of Ortega is filled with waterfront homes and inland residences on a private peninsula. Many of the structures here are historical and have been carefully restored to highlight their former glory, making this one of the best neighborhoods in Jacksonville.
Many waterfront homes are along the St. Johns River, but the layout of the community makes access to waterways easy for all residents. Owners are welcome to park their boats at the Ortega River Marina.
Those who live here will find a small square where a few shops, diners, and boutiques are located. One hotspot for fast and fabulous fare is the local Metro Diner, where portions are huge, and breakfast is available all day. Batt Family Fun Center offers traditional and glow-in-the-dark bowling, billiards, mini-golf, laser tag, and much more.
Miramar Terrace
Miramar Terrace Amenities
Close to sandy beaches
Walkable community with sidewalks and trails
Community tennis courts
Shaded, oversized lots
The price of homes in the Miramar Terrace community can range between $1.6 million and $8.5 million. The real estate market is primarily made up of detached single-family homes, some of which boast excellent waterfront privileges.
Most properties in Miramar Terrace are owner-occupied, while rentals are often for vacationers. Many homes were built between 1940 and 1970, with the second phase of construction occurring between 1970 and 2000. There is lavish landscaping throughout the community, and it creates a peaceful tropical setting all year long.
When it comes to natural open spaces, beaches, shops, and places to eat, Miramar Terrace homeowners have plenty of options in the area. Colonial Manor Lake Park is the perfect place for a waterside picnic. The Miramar Center offers everything from big-box retailers to unique boutique shops and specialty services.
Atlantic Highlands
Atlantic Highlands Amenities
Parks in the community
Playgrounds and athletic spaces
Trails and sidewalks for pedestrians
Located in Duval County, the Atlantic Highlands neighborhood is one reported to be of the best places to call home in Florida. The community has a sparse suburban feel due to large lots and ample space between estates. Most homes here are bungalow-style single-family residences with luxurious interiors. Home prices in Atlantic Highlands can range between $350,000 and $1 million.
Locals head to Surterra Wellness for holistic relaxation. Sit-down eateries and fast-food restaurants ensure that tasty meals are always within reach.
Live in Luxurious Homes in Jacksonville, Florida
Anyone moving to Jacksonville and seeking luxury homes with grand amenities and community features will find just what they're looking for in these neighborhoods. From blissful beach days to exciting boating adventures, the homes in these neighborhoods keep people close to some of the most fun things to do in Jacksonville.
If you're making the move to Jacksonville, contact Marganon Real Estate Firm with Florida Real Estate Central at (904) 866-4006 to get in touch with Jacksonville real estate agents who can help you find the Jacksonville home that's right for you.