Back to School in Jacksonville: A Local's Guide to Schools & School Districts
Posted by Lazaro Marganon on Monday, October 18, 2021 at 6:53 AM
By Lazaro Marganon / October 18, 2021
Comment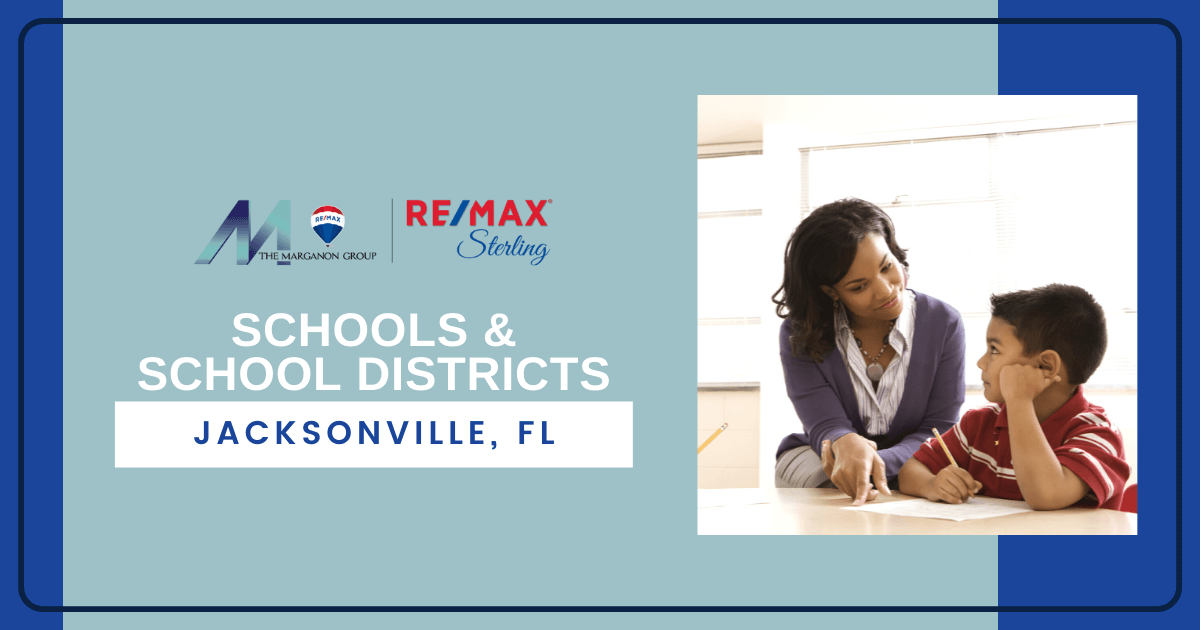 As the 14th largest city in America, the Jacksonville community has a lot to offer prospective residents. Located in northeast Florida between the Georgia border and the town of St. Augustine, the city is home to approximately 800,000 residents. Its metro area includes the city of Jacksonville Beach, Atlantic Beach community, and city of Neptune Beach. Primarily in Duval County, the city and its metro region sprawls across nearly 850 square miles. As such a vibrant area, educational opportunities in Jacksonville range from pre-K to college. Keep reading for an in-depth look at all of the schools and school districts in and around Jacksonville.
Public School Districts Serving Jacksonville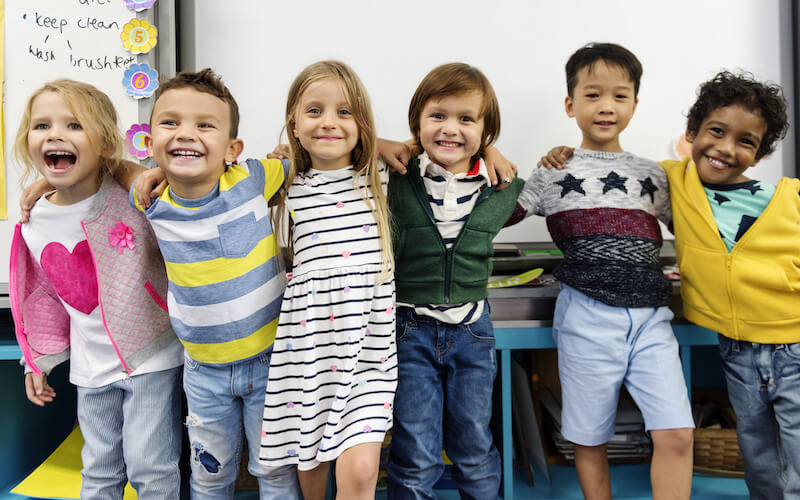 The Jacksonville area offers a range of public schools for children from preschool through twelfth grade. The majority of public schools for Jacksonville students are part of the Duval County Public School District. It's one of the state's central metro school districts, serving nearly 130,000 students.
The Duval County Public School District has more than 200 schools. Listed below is the number of schools per type:
Elementary: 98
Kindergarten through eighth grade: 2
Middle: 23
Sixth through twelfth grade: 2
High School: 19
Charter: 35
Exceptional Centers: 6
Alternative schools: 8
Virtual: 1
The district has approximately 11,500 full-time staff, including 7,800 teachers. District schools include the Marine Science Education Center for high school students studying Marine Biology, provided through a partnership with Florida State College at Jacksonville. The Oak Hill Academy on Daughtry Boulevard South is a Jacksonville public school for students with autism spectrum disorders or related disabilities. The Duval Virtual Instruction Academy is the district's virtual school open to students in grades kindergarten through twelve.
The public school district offers students a range of curriculum studies, access to visual and performing arts education, college prep, and a wide selection of extra-curricular and athletic opportunities. Bus transport may be available for students living two or more miles from the school they attend.
Other public school districts that residents of the Jacksonville metro area may have access to include but are not limited to the St. Johns County School District and the Clay County School District.
Jacksonville Charter Schools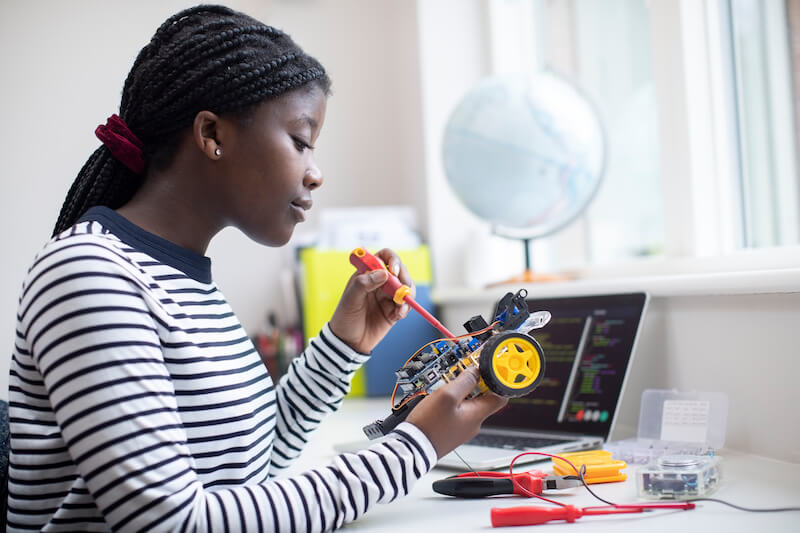 The National Alliance for Public Charter Schools defines charter schools as "independently-operated public schools that have the freedom to design classrooms that meet their students' needs. All charter schools operate under a contract with a charter school authorizer, usually a nonprofit organization, government agency or university, that holds them accountable for the high standards outlined in their "charter."
There are 35 charter schools in Jacksonville, Florida. These schools serve grades from kindergarten through twelfth, and each has its governing board. These schools include:
24 elementary and kindergarten through eighth-grade schools
Duval Charter High at Baymeadows
Global Outreach Charter Academy High School
Three alternative high schools: Biscayne, Lone Star, and Mycroschool
The Florida Cyber Charter Academy at Duval County (a virtual school)
Charter schools are open to all students in the Jacksonville area and residents living in the Duval County Public School District. Some schools may be specifically designed for certain ages or offer specific areas of study, like the Wayman Academy of the Arts, an elementary school with a Fine Arts focus. The River City Science Academy provides a STEM focus across four campuses, while BridgePrep Academy features a Spanish program, Calle de la Lectura, designed for grades kindergarten through fifth.
Jacksonville Private Schools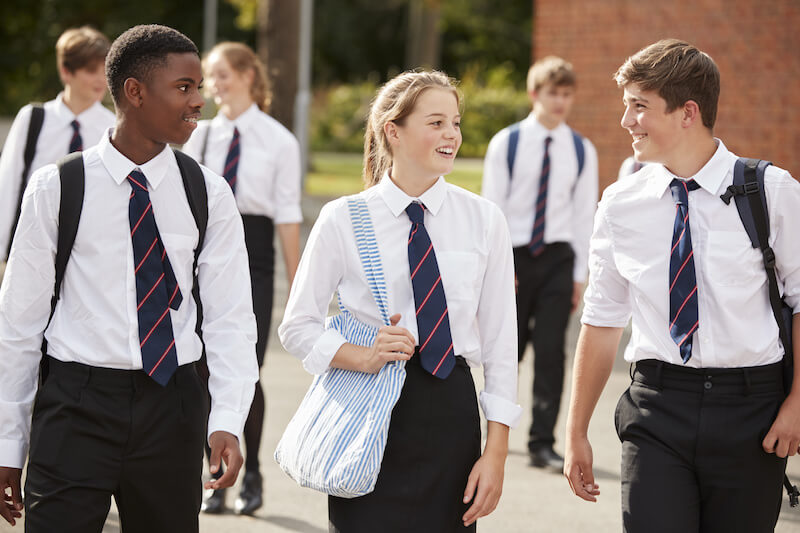 Throughout Jacksonville and its surrounding beach and metro areas, there are numerous private schools for children of all ages. There are many different types of private schools in Jacksonville, from traditional Catholic schools to Montessori schools and day academies for preschool-aged children and younger.
Private Catholic Schools in Jacksonville include but are not limited to:
Sacred Heart on Blanding Boulevard
San Jose Catholic Grade School on Toledo Road
Assumption Catholic School on Atlantic Boulevard
St. Joseph on Old St. Augustine Road
Blessed Trinity on Beach Boulevard
Other private schools in Jacksonville may include facilities, like The Goddard School for preschool and elementary-age children, the Jacksonville Country Day School (JCDS) for preschool through sixth-grade students, and the Academie de Montessori located downtown, a school for ages two through 12. The Arlington Kindergarten of Jacksonville is a private school for preschool through kindergarten age, and it offers after-school programs for children up to age 12.
The Center Academy for grades four through 12 can be found in the Arlington area, offering a college-prep curriculum for students with learning disabilities. The Broach School has two Jacksonville locations and classes for grades kindergarten through the twelfth. The JCA Chinese School is private, with classrooms in the Coggin College of Business at the University of North Florida. The JCA Chinese School offers classes for all ages.
Colleges and Universities Near Jacksonville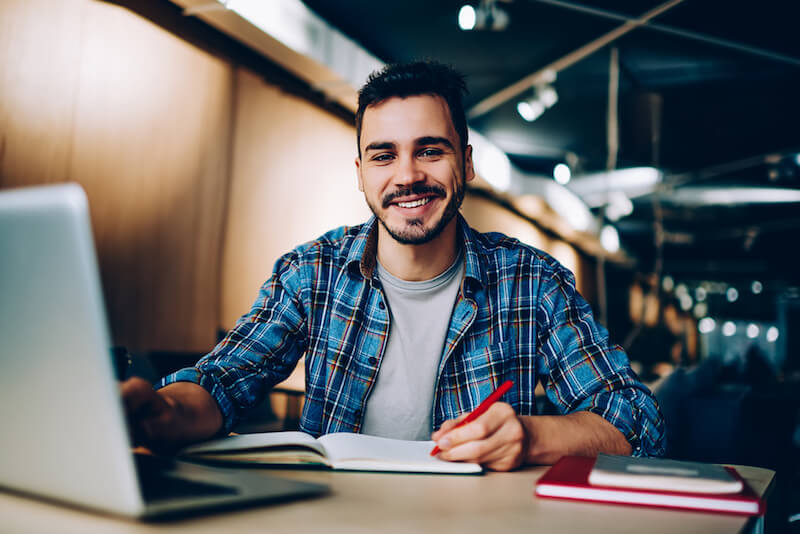 Higher education in and near Jacksonville spans multiple campuses for private and public colleges and universities. Residents seeking this level of education may find both two- and four-year schools that range from traditional campuses to schools for specific career paths. In the Downtown Jacksonville area, Florida State College is a public, two-year school with more than 20,000 enrolled undergraduate students. The Florida Career College is also a two-year school located just south of the Beltway off Youngerman Circle.
Jacksonville University is a private, four-year, liberal arts college located along the St. Johns River. The sprawling campus is adjacent to the Arlington Manor neighborhood and the Lake Lucina area. The Chamberlain University College of Nursing is also a private, 4-year school located near Interstate 95 and north of the Concorde Career Institute, a Jacksonville two-year school.
The University of North Florida calls Jacksonville home as well. This public, four-year college has approximately 14,000 undergraduate students and 2,400 graduate students. UNF is a popular school for students pursuing degrees in healthcare fields like nursing and health administration. The university is located east of I-295 and north of Highway 202.
The Edward Waters University and Trinity Baptist are both private, four-year colleges in the city of Jacksonville. In the nearby town of Orange Park is the two- to four-year St. Johns River State College and the two- to four-year Fortis College.
Experience the Schools and Districts of Jacksonville
Moving to Jacksonville usually means warm temperatures, easy beach access, and many things to do. The city and its metro area have an expansive selection of schools for students at all levels, from preschool through graduate programs at universities. Jacksonville residents can choose from public, charter, private, alternative, and even virtual schools. With multiple choices for all ages, it can be possible to find the schools that best suit a student's needs without traveling far from home.
If you're making the move to Jacksonville, contact Marganon Real Estate Firm with Florida Real Estate Central at (904) 866-4006 to get in touch with Jacksonville real estate agents who can help you find the Jacksonville home that's right for you.