3 Home Improvement Projects With High Return on Investment
Posted by Lazaro Marganon on Monday, October 12, 2020 at 8:18 AM
By Lazaro Marganon / October 12, 2020
Comment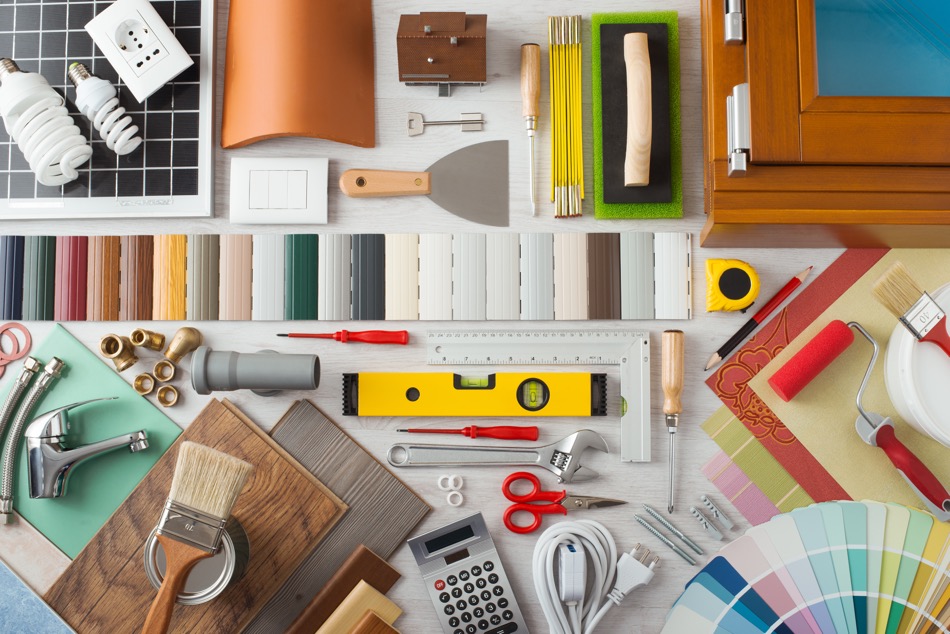 Many homeowners make improvements around their house with a vague idea that they may be able to recoup a percentage of the cost when they sell the home. Unfortunately, while many home improvements increase the value of a home, few provide a high return on the investment (ROI). For homeowners contemplating upgrades and improvements, look to these projects first to receive the best ROI:
Minor Kitchen Remodels
Kitchen remodels are one of the most popular improvement options, as an up-to-date kitchen is a draw when it is time to sell. However, it's best to keep kitchen remodeling projects small to get the best return on investment. Refacing cabinets, upgrading appliances with new energy-efficient options, and replacing countertops all have the best ROI. On average, homeowners spend around $23,000 on a kitchen remodel and typically recoup around 77% of this cost.
When remodeling the kitchen, it's important to pick projects wisely. For example, a kitchen upgrade that makes a house the most impressive one on the block is unlikely to be recouped during a sale. Additionally, spending a large amount of money on items that need to be replaced often can mean that the improvement will not provide a good return on the investment. By putting most of the funds toward long-lasting items like appliances and getting creative with lower-cost alternatives elsewhere, homeowners can get the most out of every choice.
Landscaping Improvements
Landscaping is one of the few home improvement projects where homeowners can typically expect a positive return at sale. Depending on the project, homeowners can see anywhere from a 200% to 400% return on improved landscaping, but it's important they focus on projects that add curb appeal first. Reseeding or resodding the lawn is a low-impact project with a high return. Adding new trees can also dramatically improve a home's value, adding anywhere from $1,000 to $10,000 to a selling price. Adding a patio or other useful outdoor area increases living space without being too expensive.
As with other upgrades, well-chosen changes make the most impact. Front yard details that can be seen from the road will have a lot of impact on the first impressions the home makes. Additionally, handling issues like trees that need to be taken down or trimmed, walkways that need repairs to be safe, and other similar issues can have the best payback.
Updated Entryway
First impressions matter during the home selling process. If a homeowner is unable to completely replace or update siding, for example, they should consider making a high-impact update to the entryway. Manufactured stone veneer is one option that can be used to make a home's entryway more dramatic and inviting. In a recent study, this update allowed homeowners to recoup nearly 96% of the cost.
If a remodel of that magnitude is not possible, then homeowners should also consider more minor changes that could make a big impact. Updated house numbers, for instance, are generally inexpensive, but can make the house more visible and inviting.
In most cases, the costs of home improvements will not raise the value of a property enough to 100% pay for themselves. For this reason, homeowners should typically look for the projects that are most likely to increase their enjoyment of the home first. Then, homeowners should look at projects that will likely affect the sale if they are not performed. For instance, an outdated kitchen can slow down a sale, while a newer one can draw more potential buyers. By picking and choosing projects wisely, homeowners can get the most enjoyment out of every update and recoup much, if not all, of their costs when it is time to sell the home.