Best Neighborhoods in Jacksonville
Posted by Lazaro Marganon on Monday, April 12, 2021 at 11:45 AM
By Lazaro Marganon / April 12, 2021
Comment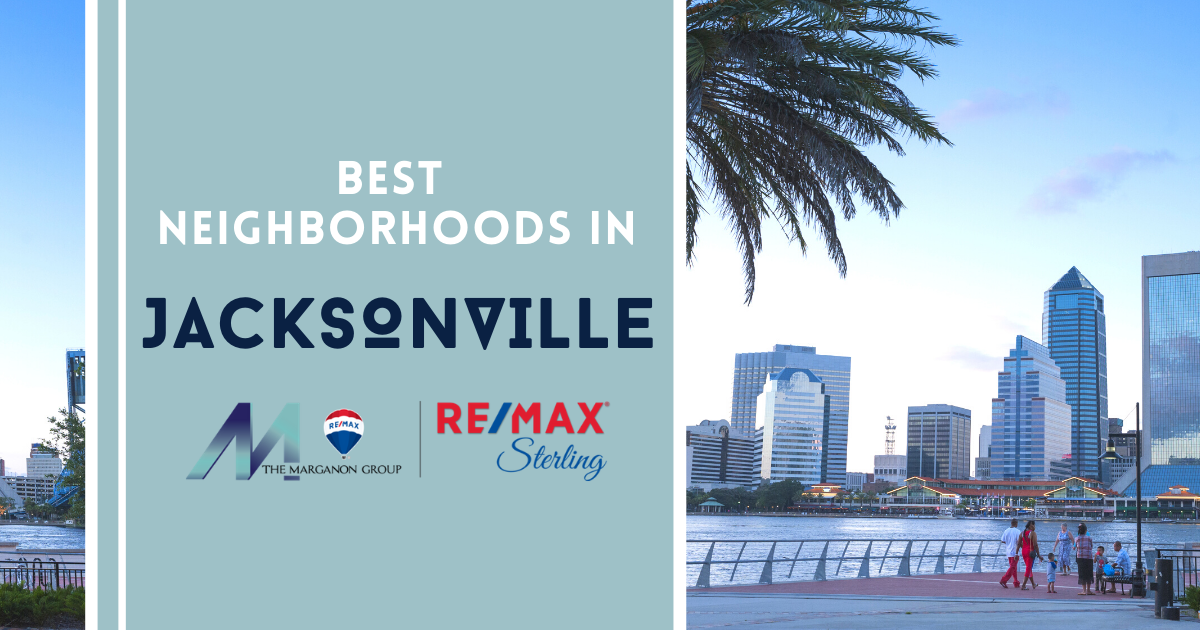 The city of Jacksonville in northeast Florida ranks high on urban lists for several reasons. People love to live here; after all, Jacksonville is the most populous city in all of Florida and 12th in the country and is the largest city by area in the entire United States. Several neighborhoods stand out as the best in Jacksonville, whether for their history or the experience they provide to residents, visitors, or those planning to move to the area. Here's a list of the best neighborhoods in Jacksonville.
Riverside
Riverside Amenities
Million-dollar waterfront homes and luxury apartments
Cummer Museum of Art and Gardens
Extensive shopping and dining options in the Historic Five Points
Memorial Park
The historic Riverside neighborhood was first surveyed in 1868 and annexed by Jacksonville 19 years later. Riverside sold to a local newspaper owner and a Boston developer, who mapped out Riverside's original plan. Upon annexation by Jacksonville, a streetcar line was built through Riverside, opening up access to the land.
It was not until the beginning of the 20th century that Riverside saw significant growth, after the tragic Great Fire of 1901 but before the Florida real estate bubble broke in the 1920s. Spacious luxury homes were built facing the river, but sprawl extended through more modest homes further inland. The bungalow style of home caught on tremendously; Riverside's bungalows are a distinguishing feature of Jacksonville, well recognized and appreciated by architectural aficionados.
San Marco
San Marco Amenities
Fourteen parks
Southbank Riverwalk and Riverside Arts Market
San Marco Theatre
Museum of Science and History (MOSH)
Southside Public Library
Local elementary and middle schools
Minutes away from downtown Jacksonville and across the St. James River, San Marco is another historic neighborhood. It was initially known as "South Jacksonville" and formally added to Jacksonville in 1932.
By 1900, South Jacksonville had distinguished itself, and it was accessible via ferry or by the newly completed FEC Railway Bridge. Since then, San Marco has become a center of culture and the arts, dotted with galleries and venues and home to several major festivals.
Murray Hill
Murray Hill Amenities
Three local parks with playgrounds and walking trails
Bowling alley
Murray Hill Theatre
Before being incorporated into a town in 1916, Murray Hill was merely a subdivision that contained residences and farmhouses. Murray Hill experienced a boom in growth following the Great Fire of 1901. In the 1930s, Edgewood Avenue started to crystallize as the business district, and in the following two decades, some local favorites emerged, including the Edgewood Bakery and the Murray Hill Theatre.
Since 2018, Murray Hill has experienced a resurgence in popularity as people move into its older homes and breathe new life into the neighborhood.
Bartram Park
Bartram Park Amenities
Julington-Durbin Creek Preserve
Residential communities with pools, gyms, clubhouses, and other unique amenities
Loudly and proudly celebrating itself as "one of the fastest-growing areas in all of Northeast Florida," Bartram Park is a mixed-use development that includes almost 5,000 acres. Half of this land is for the Julington-Durbin Creek Preserve. Because of this designation, Bartram Park is a critical neighborhood for ongoing conservation efforts in Florida, as well as for any fans of outdoor activities, including kayaking, horseback riding, hiking, and biking.
Bartram Park Hotspots
Bartram Park Shopping
Bartram Park Nightlife
Bartram Park Restaurants
Springfield
Springfield Amenities
Karpeles Manuscript Library, a library museum
Henry Klutho Park
Bicycle paths and repair stations
Riverside Arts Market
Jacksonville Farmers Market
Stadium Area
Annual music festivals
Like many of its neighbors, Springfield is a historic part of Jacksonville that was first established in the second half of the 1800s but experienced its most profound growth through the 1920s.
Springfield is revered for its well-preserved instances of 19th- through 20th-century architecture. Most of its houses are wood-frame structures.
When added to the National Register of Historic Places in 1987, Springfield was known to have a whopping 1,784 buildings 50 years of age or older. Since 2016, people have sought to restore older buildings to their previous glory and bring new experimental concepts in food and design.
Ortega
Ortega Amenities
Local elementary and day school
Florida Yacht Club and Timuquana Country Club
Easy water access
In 1902, J.P. Morgan bankrolled a local senator into establishing Ortega. By 1908, The Ortega Company had built a bridge connecting Avondale to Ortega over the aptly named Ortega River, and construction in Ortega began to rise. There was a boom in construction in the 1920s; since then, Ortega has been a neighborhood known for its long-standing residents and well-kept mansions.
Discover the Best Neighborhoods in Jacksonville Today
From shopping through fine dining, gorgeous weather, an affordable cost of living, and pretty landscapes, Jacksonville has it all—and every one of its neighborhoods flaunts this fact very proudly. Many of these neighborhoods have roots dating back to early European settlement of the Americas but did not experience peak settlement until after the Great Fire of 1901. Despite the tragic blaze, the area bounced back incredibly into the well-established, thriving city that Jacksonville continues to be through present times.
If you're making the move to Jacksonville, contact Marganon Real Estate Firm with Florida Real Estate Central at (904) 866-4006 to get in touch with Jacksonville real estate agents who can help you find the Jacksonville home that's right for you.