Guarded vs. Unguarded Gated Communities: Advantages & Things to Consider
Posted by Lazaro Marganon on Wednesday, September 7, 2022 at 9:00 AM
By Lazaro Marganon / September 7, 2022
Comment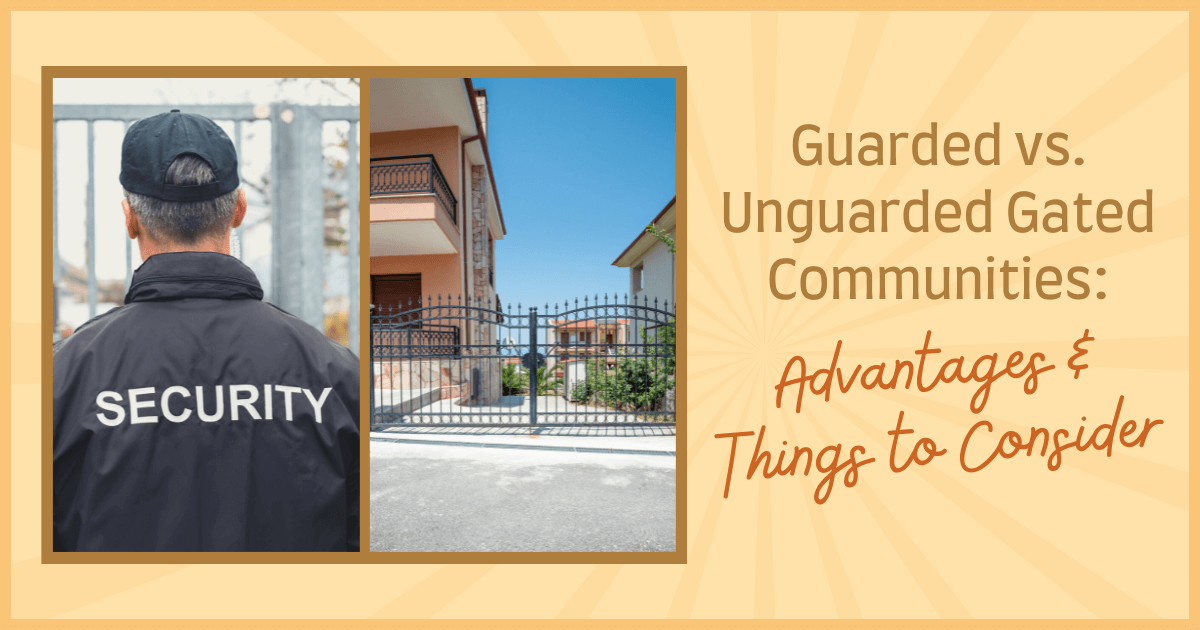 For homebuyers looking for the best combination of top security, amazing amenities, and assured privacy, it's hard to beat the appeal of gated community homes. However, not all gated developments are the same, as there are guard-gated and unmanned systems. The entrances to guard-gated communities are controlled by a security attendant, while unmanned communities are usually accessed via a keypad or another form of access-control technology.
When exploring homes located in either type of gated community, it's a good idea for home seekers to understand the benefits of both structures to help them determine which one better aligns with their preferences. Ready to settle the debate once and for all? Keep reading to decide if you'd prefer to live in a guard-gated community or an unmanned community.
Why Are Gated Communities So Attractive to Homebuyers?
Many quiet neighborhoods are disrupted when motorists use them as pass-through routes to avoid traffic lights and other road congestion. Additionally, with no physical barrier to screen people entering the community, strangers can quickly come in, putting people at risk if burglars or people with other nefarious intentions decide to target neighborhood homes and residents. A gated structure of any kind offers controlled access to protect the peace of mind and privacy for all owners.
Other attractive factors associated with gated communities include higher property values, slower vehicle speeds, better pedestrian safety, a stronger sense of community, and no unwanted solicitation. Gated communities with amazing amenities like pools, fitness centers, and more can be found all over the country. Both staffed and unstaffed gated communities are highly appealing to home seekers because they offer a stronger sense of security and maintain residents' privacy. The only people allowed to enter the community will be those who live there, are invited by residents, or are asked to come in by the HOA.
Pros of Guard-Gated Communities
Guard-gated communities offer a few critical advantages on top of the excellent advantage of simply living in a gated neighborhood. For instance, the mere existence of a physical guard can deter unwanted entry with no further involvement required, or they may be able to respond more effectively than automated technology—this provides an extra layer of protection.
Guards also keep careful records of guests, contractors, and all other visitors, so they're manually checking the credentials of every person who comes to the gate, alerting residents if they have someone at the entrance seeking to go to their house. Guards also typically regularly monitor cameras and other home security options for all entrances and exits, leaving residents with the comfort and peace of mind of knowing their community is being carefully watched.
Pros of Non-Guard Gated Communities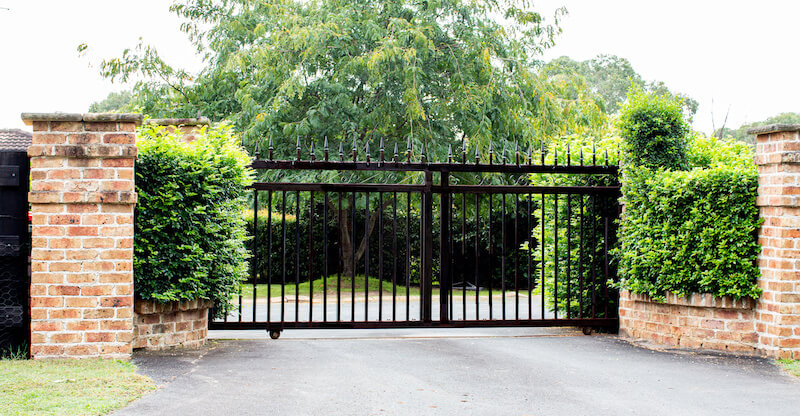 Home seekers shouldn't let the designation of "non-guard" fool them. One of the benefits of non-guard-gated structures over guard-gated is that community homes are typically more affordable since the expenses associated with staffing gates are eliminated from HOA fees. Budgeting for staffing three shifts of guards can get costly, but a gate with no guard means homeowners can still enjoy the benefits of living in a gated community, but more affordably.
Non-guard-gated communities, while not having a person monitoring comings and goings, still offer numerous benefits since their model is based on controlled access. People must have the approval to be let in by the automated gate at all times – no credentials or prior authorization, no entry. It's that simple! Although there are systems in place to allow easy access for approved guests.
Gated unmanned communities also have more robust security levels since their gates are usually enough of a deterrent to keep criminals and other unsavory people out of the neighborhood. The gate also serves as a physical barrier to ensure people slow down when entering the community since they must first come to a stop to scan their credentials. Furthermore, solicitors are blocked from accessing the neighborhood. (Chances are high that no one will grant them access.)
Like guard-gated neighborhoods, in unmanned gated communities, everything occurring at the entries and exits of these neighborhoods is also usually recorded by cameras, alerting management to anything that looks amiss, giving them the knowledge they need to initiate speedy fixes.
Other Factors to Consider Before Buying a Home in a Gated Community
Gated communities have a lot of great advantages that make them excellent places to live, but there are some other factors homebuyers should consider before placing an offer on one. For example, gated communities are often located further away from conveniences like grocery stores and restaurants.
Additionally, because these neighborhoods have restricted access, it can be difficult for visitors and service providers to get in and out, which may be frustrating at times. If it's simply an unmanned gate with a code, getting in and out is easy, but some systems require the guest to use a phone to call the homeowner upon arrival. Guarded communities may require the homeowner to provide a list of expected guests to be allowed in that would need to be updated every time someone needs to be added or removed from the list.
While gated communities have a lot of advantages and provide homeowners with an additional sense of security, these are the types of things homebuyers will want to know about before committing to purchasing one.
Which Style Of Gated Community Do You Prefer?
There's a good reason why gated community homes are worth a premium. Regardless of which style of the gated neighborhood is chosen, home seekers should know both structures offer a more substantial level of protection and privacy than what would be experienced in non-gated communities. From semi-rural hideaways to gated communities close to downtown, these special neighborhoods can suit any lifestyle and preference.